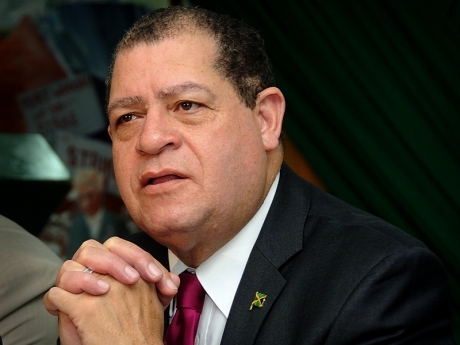 Shaw Wants Dormant Funds In Commercial Banking System Returning To Central Government In 7 Years Down From 15
Industry, Commerce, Agriculture and Fisheries Minister, Audley Shaw says the first report on funds in dormant accounts is on his desk and will be shared with the Finance Minister and the Cabinet.
He pointed out that dormant funds in the commercial banking system are something that has to be looked at, as the global standard for dormant funds returning to central government is seven years, while in the United States it is five years, and in Jamaica it's 15 years.
The objective he said is to bring the dormant funds period at least down to the world standard of seven years, at which point billions of dollars will be made available, which in his view should be put into a special account and made available to small and medium enterprises.
Mr. Shaw noted that the EXIM Bank will be one of the avenues through which the funds will be made available to MSMEs and is proposing a closer working relationship between the Development Bank of Jamaica (DBJ) and EXIM Bank Jamaica, in order to maximise funding resources available for on-lending to micro, small and medium-sized enterprises (MSMEs).
Speaking at the EXIM Bank's annual strategic planning retreat, at the institution's Hope Road Offices, this week the Minister said that if you look at the portfolio of the DBJ, the larger sums that are on lend from the DBJ tend to go to larger businesses, and he wants to see a greater distribution of some of those resources going to the small and medium-sized enterprises.
Mr. Shaw said he will be discussing the proposal with Minister of Finance and the Public Service, Dr. Nigel Clarke, who has portfolio responsibility for the DBJ, as the endgame is more growth, more jobs, and targeting the export market in a very deliberate way.
Loans from the EXIM Bank to the productive sector are projected to increase to $9.3 billion for this fiscal year.
The EXIM Bank is Jamaica's premier trade financing institution and the Caribbean's first Export-Import Bank.