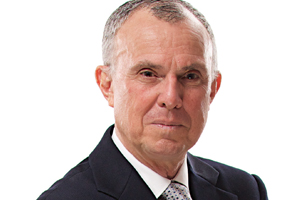 Massy Holdings Reporting Q3 2019 Revenues Of TT$9.1 Billion, 1% Below Q3 2018 Revenue
Trinidad and Tobago based Massy Holdings Ltd. and its subsidiaries are reporting for the third quarter (Q3) of the 2019 Financial Year (FY) revenues of $9.1 billion, 1% below Q3 Revenue of the prior year.
Group Profit Before Tax (PBT) of $642 million was however 5.5% higher than PBT in Q3 prior year.
Group Profit After Tax (PAT) also increased by 6.7% from $390 million to $416 million.
Chairman Robert Bermudez, in his comments on the results indicated that while Year To Date (YTD) PBT from Trinidad and Tobago and Barbados declined by 3% and 2% respectively, significant improvements were achieved from Guyana and Colombia, with gains of 16% and 30% respectively.
The 8% decline in YTD PBT in St. Lucia and St. Vincent will regularise itself by year end he said.
Despite challenges in the Trinidad and Tobago market for new vehicle sales, he said that the Automotive and Industrial Equipment Business Unit (BU) increased YTD PBT by 6% over the prior year.
The Energy & Industrial Gases BU overcame one-time severance charges to Massy Energy Fabric Maintenance and lost Revenue from the closure of the Petrotrin Refinery to report a 1% improvement in YTD PBT.
However, the Integrated Retail BU PBT declined by 7% with economic challenges faced by the Retail business in Trinidad and the Distribution business in Barbados in particular.
Positive contributions came from the Financial Services Line of Business, which increased YTD PBT by 10%, and Head Office and Other Adjustment costs which were 24% lower than prior year due to the positive effect from the sales of the Group's interests in its security companies.
The Group has now exited the security and guarding business as it seeks to focus on its larger scale and more profitable units. The gain on these sales is included in the Group's results.
The Group is proceeding with its plans to give greater autonomy and focus to its larger BUS to pursue growth and performance improvements, and they expect this to be in place to start the new FY.
In the near term, the Group's growth is likely to come from stronger P&L management of its larger BUS, cost and efficiency initiatives and its operations in the growing economies of Guyana, Colombia and Jamaica.
Massy Holdings Ltd. and its subsidiaries closed the third quarter (Q3) of the 2019 Financial Year (FY) with Earnings Per Share improving by 6.4% from TT$3.61 in prior year to TT$3.84 per share.