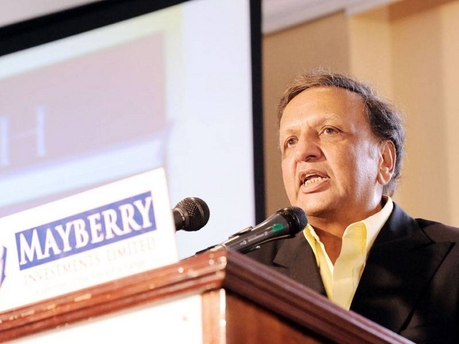 Blue Power Group Shareholders To Get Shares In Lumber Depot Limited Ahead Of Planned IPO
Chairman and Founder of the Blue Power Group Dhiru Tanna, has announced that shareholders will soon get their shares in Lumber Depot Limited, which he said has already been formed after the takeover of the assets and liabilities of the Lumber Deport division.
An Extraordinary General Meeting was held on August 14, 2019 to pass and approve the resolutions relating to the separation of the two segments of the Blue Power Group.
In addition, it was also reported that the Lumber Depot Limited plans to raise additional funds through an IPO.
Commenting further on the Groups financial performance for the first quarter ended July 31, 2019, he said this showed a small increase in sales and lower profits compared to the previous year.
Overall sales for the three-month period was up by 1.7% from $436 million to $444 million with the Lumber Depot Division showing an increase of 9% while the Blue Power Division dropped by 14%.
The primary reason for the reduced profit he said was the reduction in net finance income to $9.6 million compared to $23.0 million for the same period last year.
Despite the improved sales, the decline in net financial income impacted on profit after tax which was down by 26% from $60.2 million in prior year to $44.7 million this year, due entirely to a reduction in the level of foreign exchange earnings when compared to the previous year.
The first quarter also saw a decline in export sales as a result of a slow-down in orders from Guyana and the United States.
They also noticed significant activity by competitors in both those markets and are providing appropriate support to distributors he reported
The Blue Power Group has also begun the production of two new products lines. One range to be developed for Trinidad and Tobago entity and the other product line, a beauty soap, for a United States company concentrating on supplying the diaspora from the Dominican Republic.
The Blue Power Group closed the quarter with earnings per share declining from 11 cents to 8 cents or 27%.