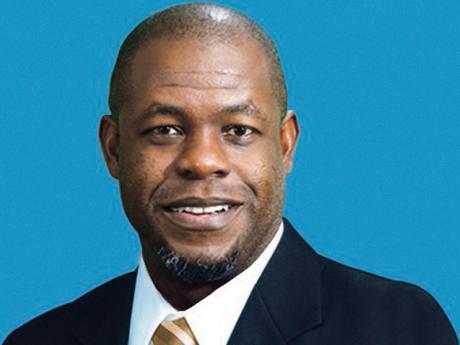 Kingston Properties Reporting Improved Financial Performance From Rebalanced Property Portfolio With Higher Net Operating Margins
Having rebalanced their property portfolio to underweight US properties and added one more property in Jamaica, Kevin Richards, Chief Executive Officer of Kingston Properties, is reporting that their financial performance has improved with higher net operating margins through higher rental income and a reduction in expenses.
The results were shown in the first half of their 2019 financial year.
The impact of the volatility of the Jamaican dollar vis-à-vis the United States dollar however resulted in lower year on year net profit after taxes or NPAT, due to unrealized foreign exchange losses incurred on net assets in 2019 compared to gains in the prior year.
Kingston Properties also posted a 6.0% increase in rental income for the first half of 2019 to JA$112.9 million compared to JA$106.5 million for the same period in 2018, with Net Operating Income or NOI for 2019 increasing by 23.3%, moving from JA$38.0 million in 2018 to JA$46.9 million in 2019.
This Richards' reports were primarily due to the addition of the New Kingston Grenada Crescent asset in the final quarter of 2018.
Group operating expenses, which include direct property expenses and administrative expenses, increased from $32.7 million for Q2 2018 to $34.7 million for Q2 2019, an increase of 6.2%.
However, operating expenses for the six months ended June 30, 2019 declined by 3.6% to $66.1million from $68.5 million the same prior year period.
Operating expenses for the six months of 2019 reflect lower HOA fees and property taxes, two of their largest expense items.
The Group's Earnings Before Interest and Taxes or EBIT, increased by 155% in 2019, to $61.4 million compared to $24.1 million for 2018, primarily due to a net fair value gain on investment property of $23.8 million, after recording a loss on disposal of investment properties following the sale of two condo units in Florida, as well as, an impairment loss of $4.2 million due to the Group's adoption of IFRS 9.
Funds from Operations (FFO) for the first half of 2019 amounted to $28.0 million compared to $18.6 million in 2018, representing a year on year improvement of 50.6% and highlights the Group's intention to consistently generate strong net cash flows from its operations.
Net Profit for 2019 amounted to $28.6 million compared to $63.5 million for 2018, primarily due to a combination of nearly $31 million of unrealized foreign exchange gains plus another $31 million of tax credits in 2018; compared to $6 million in unrealized foreign exchange losses and a $1.8 million tax charge in 2019.
Total comprehensive income amounted to $47.6 million and $53.5 million for the first and second quarters of 2019 respectively, compared with $34.1 million and $72.2 million for the same periods reported in 2018.
Investment Properties totaled $2.7B as at June 30, 2019 versus $2.5B as at June 30, 2018, an increase of 7.3%.
The net increase results from the addition to the portfolio of the Grenada Crescent building in November 2018 offset by the disposal of nine (9) condos in
Florida over the last year and augmented by the fair value improvements on some of their properties.
Total assets stood at $2.9B as at June 30, 2019, an increase of 7.6% over the $2.7B balance as at June 30, 2018.
The Group continues to generate higher cash balances in 2019 compared with 2018 largely from the proceeds of asset sales and increased NOI over the period and will be used in the acquisition of new properties, he reports.
Total loans payable was $994.4 million at June 30, 2019 compared with $797.4 million at June 30, 2018 representing a 24.7% year on year increase.
The increased loan balance, which is primarily collateralized bank financing, was deployed to expand operating asset base. The loans are all in US dollars from financial institutions in the US, Jamaica and the Cayman Islands. The weighted average cost of borrowing as at June 2019 was 4.99%.
As a consequence of the disposal of and the fair value loss on some of their US properties, the Group's deferred tax liabilities declined by $16.5 million during the first half of 2019 when compared with the figure as at June 30, 2018.
Total Equity increased in the 12 months to June 30, 2019 from $1,789 million to $1,808 million and book value per share increased marginally from $5.56 to $5.62.
Management he says continues to monitor developments in the economies in which they own properties and remain bullish on the Jamaican and especially the Caymanian economies.
This as their strategy remains focused on prudently funding the acquisition of properties with strong fundamentals and attractive cash yields.