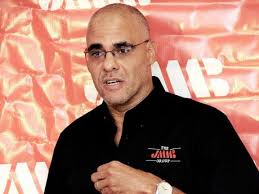 JMMB Group Net Profit Up by 17%
Kingston, Jamaica. Thursday, August 15, 2019 … JMMB Group, the regional financial group of companies, has reported J$1.12 billion in net profit, which is a 17% increase year-over-year, for the first quarter of the 2019/20 FY. Additionally, the Group recorded J$5.84 billion in operating revenue, which reflects a 25% uptick over the corresponding prior 3-month period.
The Group's performance was largely driven by growth in its core business operations, namely: net gains on securities trading; foreign exchange trading gains; fees and commission income; and net interest income. Net gains on securities trading increased by 35% to J$2.16 billion, due to an improved outlook for emerging market assets, which resulted in increased trading activities. In addition, foreign exchange trading gains also saw a noteworthy increase of 45%, over the prior year, or J$230 million, amounting to J$744.67 million. This growth in foreign exchange trading gains was driven by increased trading volume and growth in regional markets. Furthermore, fees and commission income grew by 53%, to J$736.67 million; spurred by the significant growth in managed funds and collective investment schemes (CIS) across the JMMB Group. The company also saw a 6% increase in its net interest income, totaling J$2.20 billion, as a result of the strong growth in its loan and investment portfolios.
JMMB Group CEO, Keith Duncan, in commenting on the Group's performance over the first quarter, notes, "The credible financial performance that we have been able to achieve, reflects our commitment to building out our integrated regional financial partnership strategy in a deliberate way, and underscores our strategic thrust centred on: increased efficiency and effective capital management; improved client experience, in addition to growth of our core revenue and efficient management of cost."
The Group continues to focus on extracting operational efficiency and synergies from all its entities, placing increased focus on the standardisation of its core operating platforms; processes; and systems across the Group; in a bid to yield greater efficiency and an improved client experience. In fact, the Group is aiming to standardise its technology systems and platforms, policies, processes and products across all its banking business lines, over the near term.
Even as the company manages its efficiency, it saw an increase in its operational expenses, over the corresponding period, by 15%, amounting to J$3.84 billion. This growth was largely attributed to the continued build-out of commercial banking services in Jamaica, and the expansion of JMMB Express Finance (JEF) in Trinidad & Tobago, which opened its fourth branch in Arima, since launching in September 2018. JEF's expansion reflects the increased market demand for the financial solutions provided by that consumer financing subsidiary, which seeks to leverage financial solutions predicated on financial inclusion, a fair price and a quick response. Expenses was also driven by project-related activities, centred on process optimisation. Nevertheless, the Group's efficiency ratio improved from 72% to 66%, when compared to the corresponding prior period.
At the end of the first quarter, the JMMB Group's asset base totaled J$351.39 billion, an increase of J$31.35 billion, or a 10% increase, compared to the start of the financial year. This increase was as a result of the larger loan and investment portfolio, and the maintenance of a loan portfolio credit quality that is comparable to international standards.
Additionally, the entities across the Group remained adequately capitalized, exceeding regulatory capital requirements, with a marginal increase in shareholder's equity, to J$33.99 billion, or a 9% increase.
Future Growth & Way Forward
During the first quarter, JMMB Group announced its commitment by investing a minimum of US$200 Million in Alignvest Acquisition ll Corporation (AQY), which is a publicly-traded Special Purpose Acquisition Corporation that is listed on the Toronto Stock Exchange. AQY is currently set to acquire 100% of the ordinary shares of Sagicor Financial Corporation (SFC). Upon the completion of AQY's acquisition of SFC, AQY and SFC will then collapse into a new single entity (New Sagicor). This will, thereafter, make New Sagicor an associated company of JMMB Group.
Duncan further outlined that, for the next phase of the Group's strategic period (2020/21), the focus will be on expanding market share of core businesses and tapping new markets and market segments, where opportunities arise. He added that the JMMB Group will continue to introduce innovative financial offerings across the markets in which it operates, thereby filling gaps identified in the financial sector. In keeping with this, JMMB Group has been building out its strategic focus, in the short to medium-term, on the small and medium-sized enterprise (SME) sector, in order to drive growth, assist individuals to achieve their goals and support business expansion. The Group is exploring the roll-out of financial solutions to this segment, to complement its existing offerings. It also hopes to further add value to its SME clients through the provision of financial partnership, business resources, innovative financial solutions and a network, throughout these businesses' life cycles; thereby providing the necessary support to help the sector to grow, and fill the gaps that currently exist in the financial sector.