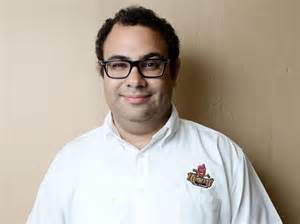 Caribbean Cream Limited Reporting Flat Revenues For The Three Months Ended May 31, 2019
Caribbean Cream Limited is reporting for the three months ended May 31, 2019 revenues of JA$418 million, an increase of 1% or $6 million over the same period last year.
Christopher Clarke, Chief Executive Officer, commenting on the results pointed to two (2) weeks of factory closure during the quarter to undertake modifications & repairs to enable them to gain HACCP Certification, as reason for the decline in sales.
In his report to shareholders, contained in just published unaudited financial results, he pointed to cost of operating revenue for the quarter of JA$283 million, an increase over last year of 7% or $17 million due to general local price increases.
Gross profit realized was $135.6 million.
Net Profit before tax for the quarter was JA$24 million, a decrease of 57% or $32m million, compared to the same period last year. This as Administrative costs of JA$92 million, recorded an increase of $16 million or 21%, due primarily to increased costs in utilities, rental and repairs & maintenance of the depots.
Taxation for the quarter was recorded at JA$2.9 million resulting in a Net Profit after tax of JA$20.6 million.
The company reported a number of achievements for the quarter, including the "roll out" of the full Novelty Line of "Five Fantastic Frosty Flavour of Icicles" Island wide, which consisted of the following flavours: Watermelon, Grape, Kola Champagne Sour Chery & Green Apple, supported by the full range of media & promotional activities and "on the ground" sampling & promotional activities.
The new May Pen Depot opened its doors the 12th of April 2019, to serve May Pen and the surrounding communities, receiving positive feedback from both existing and new customers
Caribbean Cream Ltd. closed the quarter with earnings per stock unit of 5 cents.