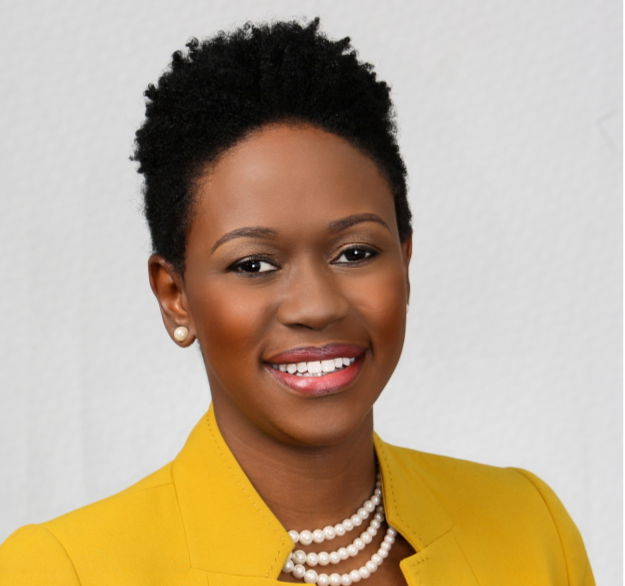 First Global Bank Wins Best Innovation In Retail Banking Award From International Banker
First Global Bank Limited (FGB), the commercial bank of the GraceKennedy Group, has won the prestigious 'Best Innovation in Retail Banking Award' from International Banker.

International Banker is the authoritative voice on global banking analysis and identifies the best practice institutions that have done exceptional work in the past year to advance and strengthen the retail banking industry. The Awards were open to all banks regardless of size, market share and number of employees.
First Global was nominated and assessed by a judging panel of international finance journalists who considered factors such as customer satisfaction, product learnability and efficiency, technology infrastructure, innovation and originality as well as corporate social responsibility.
FGB was recognised for being a truly innovative bank, the first to have video teller machines in Jamaica and having led the way in agent banking, interbank and cross-border transfers via online banking. FGB's client service philosophy which is built on ultra-convenience, was also cited as outstanding, along with the bank's demonstrated commitment to financial inclusion – reaching and serving Jamaica's unbanked and underbanked through community banking using 3rd-party agents, extended and weekend business hours, mini branches and a first-rate online banking platform.
Mariame McIntosh Robinson, President and CEO of First Global Bank, shared "FGB is continuously innovating to make the banking experience more accessible and convenient for our customers. Our vision is to be the best retail bank in Jamaica with an enviable culture by 2020 and we are delighted that International Banker has given us international recognition for some of the work we have done as we continue on this journey."
"In 2018 we launched our community banking strategy, which saw the introduction of Jamaica's first banking agent. FGB also continued with the launch of three mini branches in rural communities, making formal banking more accessible to more Jamaicans. For 2019, we will be driving our recently launched FGB Small-to-Medium-Enterprise (SME) Hub to completely reengineer SME banking services in Jamaica. Not only do we offer industry-specific business loans, but we directly support and partner with SMEs to get them financing ready," she added.
FGB is working towards being the SME bank of choice in Jamaica. It is now offering eight SME loans that are specific to livestock farmers, transport operators, business process outsourcing (BPO) companies, distribution companies, small hoteliers and Airbnb hosts, manufacturers, farm operators, retailers and service professionals. FGB has also launched a point of sale system and a cash-back Visa credit card exclusively for SMEs.
First Global Bank is a Jamaican-based commercial bank and a wholly-owned subsidiary of GraceKennedy Limited. Operating since 2002, FGB has a reputation of redefining the banking experience through its commitment to technology and a high standard of service delivery. The bank was first to deliver a local mobile banking application (FGB Mobile) and one of the best rated online banking platforms (Global Access). First Global Bank's operates eight (8) main branches, five (5) mini branches and a banking agent.