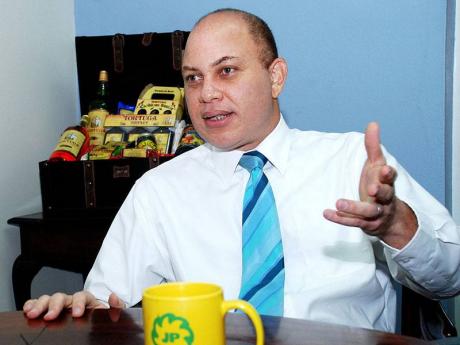 JP's Investments For The Immediate Future Will Be Focused Primarily On Internal Opportunities
JP, as a portfolio of businesses, is well placed to continue to improve shareholder returns. JP's multi-national operations expose the Group to a wide range of opportunities that we believe we have the resources and capacity, both human and otherwise, to realise.
In recent years JP's growth was centred on acquisitions and structured investments in new ventures. These were generally biased to value-based investments and we expect to continue to seek new investments that meet our return requirements, and where we can make a tangible contribution to those businesses to realise shareholder earnings.
However, with all our existing businesses exhibiting strong growth potential, and our two largest subsidiaries continually posting record earnings, it is probable that our investments for the immediate future will be focused primarily on internal opportunities. Our investments will continue to be orientated around our two core lines of business – Logistics & Infrastructure and Food & Drink, though it is inherent in JP to be opportunistic where our board and management believe value can be generated.
The L&I Division will invest in line with the macroeconomic growth that Jamaica and parts of the wider Caribbean are experiencing, whilst seeking to grow our exposure to global logistics services. We will continue to develop our range of services and expand our customer partnerships across the Caribbean.
The F&D Division spans Europe and the Americas and both territories represent significant opportunities. Our businesses will use innovation and quality to grow our customer relationships with further capital investments, and will continue a programme of continuous improvement in our internal processes with a view to improving our efficiencies.
Our Group is continually seeking to improve shareholder returns and we are satisfied that throughout our organisation our people have the capability, energy and resources to deliver the ambition of our board and shareholders.
Jeffrey hall, Group Managing Director Jamaica Producers Group Limited. Extracted from the company's 2018 annual report