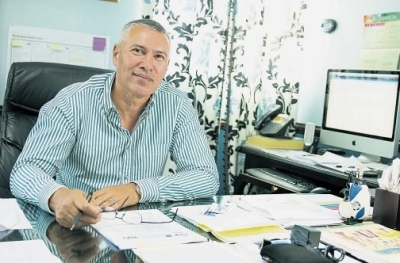 CAC 2000 Limited Reporting Revenues of JA$909M A 14% Improvement over 2017
CAC 2000 Limited has released their interim financial report for the nine months ending July 2018, reporting revenues of $909 Million, reflecting a 14 percent increase over the $799Million for 2017.
Gross Profits for the period was up 28 percent to $353 Million from $276Million in 2017.
Commenting on the performance Chairman and CEO Steven Marston indicated that the improved profitability was the result of increased revenues along with improvements in job margins realised.
Expenses he reported was up, moving to $284 Million from $217 Million last year, which was budgeted to cover additional salaries, professional fees, costs related to the recent preference share issue and training/travel expenses.
The result was a year to date net profit of $72 Million, 45 percent higher than the $50 Million for 2017.
Profit to revenue ration also increased from 6.2 percent to 8 percent.
Mr. Marston also reported that in July they retired the initial preference share offering of $148 Million, with a five year term, thereby reducing total loans and borrowings by $40 Million
CAC 2000 Limited closed the nine months with improved earnings per share of 56 cents up from the 39 cents in 2017.