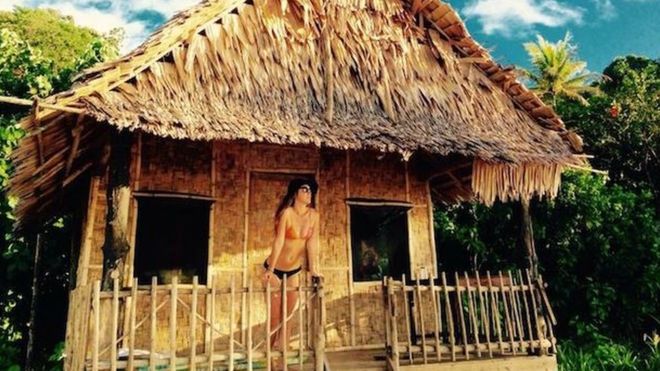 Walkbout Community Members Are Passionate About Authentic Experiences
Just Who Are Walkbouts You May Ask?
Well according to the company, Walkbouts are Young, maybe even young at heart, in some form of relationship, loves the outdoors, likes to explore and share other cultures and memorable experiences, seeks unique and historical travel ambiance, sophisticated in own way, brand conscious and savvy, independent in thought but will join groups of likeminded individuals, and importantly uses the internet to explore, communicate, share experiences and determine travel choices.
The World Wide Tourist market is divided into two distinct groups Laybouts who usually patronize the all-inclusive resorts and Walkbouts who seek vacations and local experiences outside the all inclusive concept. (Urban Dictionary).
The Jamaican meaning of the word Walkbout is: A person who is seen everywhere. A person who likes to go everywhere but home.
• How To Become A Registered Walkbout Member
Just register on our website http://www.walkbout.com and book your first Walkbout Experience ("WE") to become a member of our community.
Our growing list of member benefits include:
*Special discounts at selected venues and experiences
*Special Prices and Tickets to Walkbout Events
*Join specially designed group tours and activities
• Social Media
Walkbout uses social media as a quick and efficient means to keep the community informed and up-to-date. We encourage you to join and like us to stay in the information loop.
• Community Tourism
Community Tourism is about new levels of relationships between the host country and Walkouts. What is appealing to Walkbouts is found among the varied natural attractions, local resources and talents, and indigenous attributes of a community or area.
Through Walkbouts community interaction, respective cultures are explored, ideas and information are exchanged, and new friends are made. This approach to tourism fosters opportunities at the community level for local people wishing to participate more fully in the tourist industry. This may range from establishing a Homestay accommodation in a rural or urban home to creating income generating tourism opportunities for an entire village/community.
Walkbouts approach to Community Tourism embraces sustainable development through tourism and focuses on the ecology, heritage, culture and the lifestyle of a community and its people.
• Environmental Support
Walkbouts are by nature super conscious of their impact on the environment and so act and behave in a manner that ensures the sustainable development of the environment. Walkbout International supports and endorses all activates and endeavors that are geared towards the support of the environment.