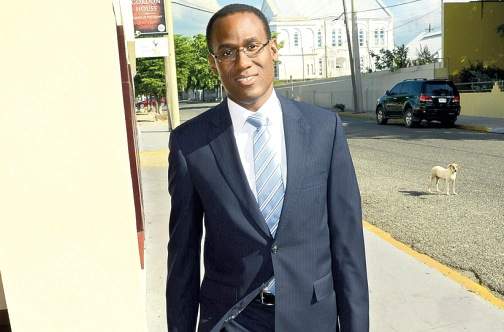 Jamaica Must Be Disciplined In The Management Of Its Economic Affairs
Finance and the Public Service Minister, Dr. Nigel Clarke, says Jamaica must be disciplined in the management of its economic affairs in order to ensure that there will be no need to return to the International Monetary Fund (IMF), once the current programme relationship ends.
The Government's Precautionary Stand-By Agreement with the international financial institution is scheduled to conclude in approximately 18 months.
Dr. Clarke said. it has to be our ambition, however, that when we conclude with the IMF this time, at the end of the Precautionary Stand-By Arrangement, we avoid reversal and instead manage our affairs in a disciplined and thoughtful way, so that our exit is sustained over time,
This, he stressed, must be our goal, even as Jamaica, a member institution of the Fund, always retains the option to access the wealth of the IMF's technical advice over the course of time.
Dr. Clarke noted that Jamaica has benefited significantly from the steadfast implementation of the fiscal, monetary and structural reforms under IMF agreements across two political administrations.
He noted that unlike earlier years, when Jamaica's departure from the programme was not sustained, "this time, the post-IMF era has to be different".
He was addressing the opening ceremony for the Planning Institute of Jamaica (PIOJ)/Inter-American Development Bank (IDB) Labour Market Forum at the Terra Nova All-Suite Hotel in Kingston on Wednesday.BM