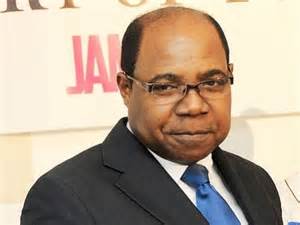 Tourism Sector Earned US$3B, And Placed US$1B In The Pockets Of Jamaicans
Minister of Tourism, Edmund Bartlett, says tourism has been the catalyst for the growth of the Jamaican economy, as it has enabled the value-added which lifted the gross domestic product and indeed the growth rate on an annual basis.
Speaking at a Jamaica Centre of Tourism Innovation pilot review luncheon at the Montego Bay Convention Centre, on March 16, Mr. Bartlett said the record 4.3 million visitors to the island last year, for example, would have actualised tourism's impact in other sectors, including agriculture, which would have been sufficient to lift the growth rate of the country.
Last year, he said, the tourism sector earned nearly US$3 billion, and, at a retention level of 30 cents in the dollar, we had US$1 billion in the pockets of Jamaicans, and that's a huge amount.
Very few industries in Jamaica provide US$1 billion in circulation. The only thing that does better is remittance, Mr. Bartlett pointed out.
He said the Government is committed to building the capacity of Jamaicans to provide the goods and services needed by tourists, to ensure that a far greater percentage of the tourism dollar is retained here.
Mr. Bartlett said among the things the Government is dedicated to do over the next few years is to bring to the consciousness of Jamaicans the importance of tourism as a true driver of economic growth and development.
We need to build out the capacity for us to provide more of the service and the goods that the visitor needs. And, if we do that, the wealth will be created and retained in Jamaica. It is in the context of that why we train and build the human capacity, because that is what is going to cause the conversion of knowledge to material and to tangible products that can be sold, he added.
The Minister said the JCTI, as a consequence, forms part of a structured approach being pursued by the Government to make more of the tourism dollar stay in the country.
"Bring the visitors, but satisfy their needs. Thank you for the partnership, because this will help us to be able to develop better local products," the Minister told members of the supporting organisations, which included the Jamaica Hotel and Tourist Association (JHTA).
The role of the JCTI, which is part of the Government's Human Capital Development Plan, is to facilitate the certification and licensure of Jamaicans working in tourism and to facilitate innovation in tourism.
It is expected to become a globally competitive certification institution, and was born out of the Vision 2030 Tourism Sector Development Plan, which calls for the development of a training institution focused on developing a management cadre with the skills, knowledge and motivation required by tourism entities.BM
Source JIS