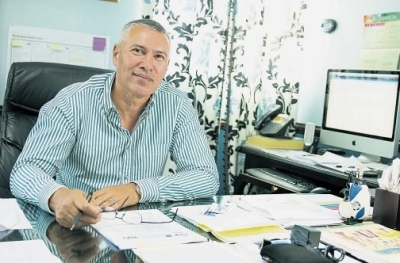 CAC 2000 Partnering With Financial Entity And Port Authority In Aggressive Push Into BPO Sector
CAC 2000 Limited is reporting that a number of groundbreaking projects in this financial year are expected to see sales and profit grow, with an added push from the BPO and Construction sector.
The company has identified BPO Projects as a critical part of its growth strategy and was recently awarded a second phase for a current BPO deal. Both phases should equate to $200 million in combined value.
Commenting further, company chairman and CEO, Steven Marston in his report to shareholders, announced that CAC will be partnering with a financial entity and the state entity, Port Authority, which currently owns a series of offices earmarked for BPO rentals in Portmore and Montego Bay.
Under this unique deal, he said, CAC will sell air-conditioning equipment to be leased to the Port Authority and BPO offices, with CAC continuing to maintain and provide solutions for the BPO offices, preserving the value of the equipment during its lifetime.
This partnership Marston said will pave the way for other entities to obtain financing arrangements in order to reduce the cost of installation or retrofits.BM
To view CAC 2000 Limited Annual Report 2017 click HERE