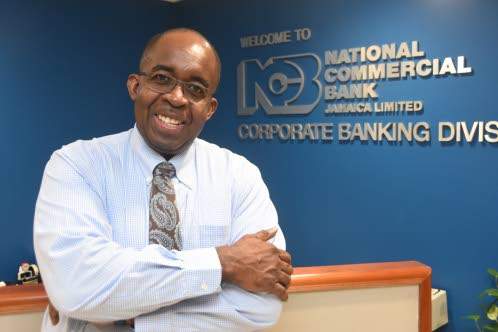 NCB Financial Group's US$400M Takeover Of Guardian Holdings Lapses, Placed On Hold
There are now concerns that the NCB Financial Group's US$400 million bid to take control of Guardian Holdings Ltd, which has now lapsed, has been placed on hold, even though the take up went beyond targeted take up offer.
This following the announcement by Trinidad & Tobago's securities regulator that it will hold expedited hearings to determine whether the offer breached any laws or bylaws.
NCB Financial Group's bid for the Guardian Holdings shares though NCB Global Holdings, received acceptances from 535 owners of 91.74 million shares, well clear of the 74 million shares targeted by the offer.
In a statement last week, the NCB Financial Group declared that its bid to take control of Guardian Holding Limited had unfortunately lapsed due to the failure of condition 2.4.5 of the offer document.
That condition states that the offer is subject to no governmental, supranational or trade agency or regulatory body…having instituted any action, suit or investigation, that might adversely affect the offer.
The parties are expected to meet this week at the Trinidad & Tobago Securities and Exchange Commission to discuss complaints against NCB and the regulator's review of the takeover bid. BM
The Official Notice
NCB Financial Group Limited (NCBFG) has given Notice of Expiration of Offer period issued by NCB Global Holdings Limited and Lapse of Offer in respect of the Offer and Take-Over Bid Circular dated 8th of December, 2017 and amended on 12th of January, 2018 and on 2nd February, 2018. As of Friday 23rd February, 2018 at 4:00p.m., there are terms and conditions of the Offer which remain outstanding.
As such and in accordance with the provisions of the Securities Industry (Take-Over) By-Laws, 2005 (the 'By-Laws'), the Offeror is obliged to confirm as follows:
1) The Offer has lapsed due to the failure of Condition 2.4.5 of the Offer.
2) As at the time of going to press, the latest tally reflected that 535 GHL shareholders tendered approximately 91,743,975 GHL shares (subject to verification of validity of all acceptances received by Republic Securities Limited) which, together with the Offeror's existing shareholding in GHL, represent approximately 70.24% of the outstanding GHL Shares. No shares deposited have been taken up by the Offeror.
3) All GHL shareholders who deposited their tenders pursuant to the Offer directly to Republic securities Limited ('RSL') may collect their documents from RSL at 2nd Floor, Promenade Centre , 72 Independence Square , Port of Spain , Trinidad at any time during usual business hours following Wednesday, February 28, 2018. Alternatively, persons may collect their tender forms from a Republic Bank branch office by emailing RSL at rslinfo@republictt.com so that arrangements may be made for such tender forms to be forwarded to the relevant branch office.