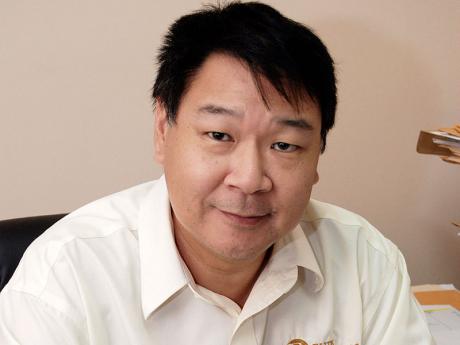 Elite Diagnostic Delays IPO Following Revelations Of Errors In Financials By John Jackson
Elite Diagnostics Imaging Services Limited, which is led by Warren Chung, managing director has delayed its IPO listing, initially scheduled for this week.
In a notice posted on the Jamaica Stock Exchange website, the company advised that the Application List, relating to the IPO by Elite Diagnostic Limited, would not open on January 24, 2018.
Elite, after consulting with its Financial Advisors, has decided to update certain statements made in its prospectus.
Noted financial analysist and publisher of IC Insider.com John Jackson, uncovered and was the first bring the errors in the report to the public, calling on the company to withdraw the prospectus and have the figures properly checked and audited before releasing it again to the public.
According to Jackson the prospectus that was originally planned for release in early December included results for the first quarter of the current fiscal year to September with errors, that lead to an understating of expenses and over stating of profit as well as errors in the amounts relating to fixed assets in the cash flow and balance sheet.
In an article published on Icinsider.com under the headline "Elite interim figures lack credibility" Jackson wrote that Elite Diagnostic issued an addendum to the prospectus for the public issue of shares but they should withdraw the issue until they have the interim figures audited and fixed, for even after they amended them to correct for errors, JA$15 million is still unaccounted for.
NCB Capital Markets led by Steven Gooden, who is also Chairman of Elite Diagnostic and Sagicor Investments formally led by Chief Executive Officer Mr. Rohan Miller, who are co-brokers for the Elite Diagnostic IPO have now indicated that the revised statements along with new opening and closing dates will be published on the JSE's website once finalized.
Elite Diagnostic is expected to be the second medical services company to be listed on the Junior Market of the Jamaica Stock Exchange.