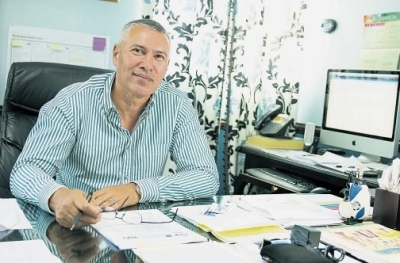 CAC 2000 Reporting Improved EPS Of 78 Cents,
Steven Marston Chairman and CEO of Junior Market company CAC 2000 Limited is reporting improved earnings per share of 78 cents, a significant improvement on the 8 cents recorded for 2016.
Addressing shareholders in the company's just released Audited Financials for Year Ending Oct 31, 2017, he reported that the $100.7 million net profit for the period represented a return of 31.2% on opening stockholder's equity.
For the year under review the Company recorded $1.2 billion in revenue, representing an increase of 19 per cent on that reported for 2016.
Fourth quarter benefited from increased contract business, which led to a growth in revenues, which in turn spurred profits.
Despite interest expenses remaining relatively unchanged, Marston reported that finance costs increased from $7.4 million to $17.1 million as the countering interest income and foreign exchange gains were also reduced.
For more click HERE