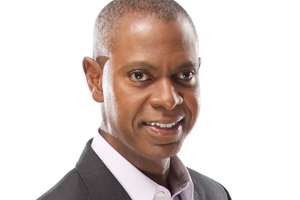 Time For Businesses To Be Innovative If You Are Just Doing What You Used To Do Before, Then You're Going Down – Warner
Local businesses need to be unconventional in their thinking and unshakeable, innovative and "unfoolish" in their execution if they are to soar above the current financial recession. Nothing can be achieved by ordinary means, so if we want to soar above this recession, we cannot be trapped into ordinary thinking.
I have identified the foreign exchange shortfall as the major constraint facing businesses, even the Massy Group. And so the job of the organisation gets to be almost arithmetic. Remember when you were in school and you got the problem 'given x and y, solve for z'? That's what we have to be doing. Given the constraints, given the assets, given the other things that we know, solve Z.
How much time are we spending really solving for the problem at hand? Are we just accepting that the topic is a constraint or are we uncovering new and different ways? I can tell you that we have exhausted numerous ways to raise foreign exchange in the Massy group of companies.
Let me reference a meeting I and a fellow Massy colleague, David O'Brien, had with the Governor of the Central Bank, in which we tried to convince him that there was a dire need for a greater injection of foreign exchange into the financial system.
A result of that meeting, the group realised that they had to find their own means of generating more US currency, which "unleashed a huge amount of creativity" within the group.
We spent almost two hours and the Governor of the Central Bank brought out a team of 11 people. We had a great conversation. It was fantastic. We had a really great discussion and he gave us a lot of time, and at the end of it, it was very clear that he was not going to be putting more foreign exchange into the system.
This was a very, very important milestone for us because we realised that the cavalry was not coming. It was up to us. We have more different kinds of ways to find and bring foreign exchange into our group so our companies can continue to supply supermarkets with goods and products like pharmaceuticals and to buy cars.
Now Was The Right Time For Businesses To Be Innovative. If You Are Just Doing What You Used To Do Before Then You're Going Down.
Massy Group CEO Gervase Warner, addressing participants attending a business leaders' conference, held at the Hyatt Regency, Port of Spain. The event was hosted by president and CEO of Imagine Media International Ltd, Lisa Wickham.
Edited from an article entitled "Don't be trapped in ordinary thinking Massy CEO at leaders' conference:" By Leah Sorias (leah.sorias@trinidadexpress.com) in the Trinidad Express Newspaper Published on Sep 12, 2017.