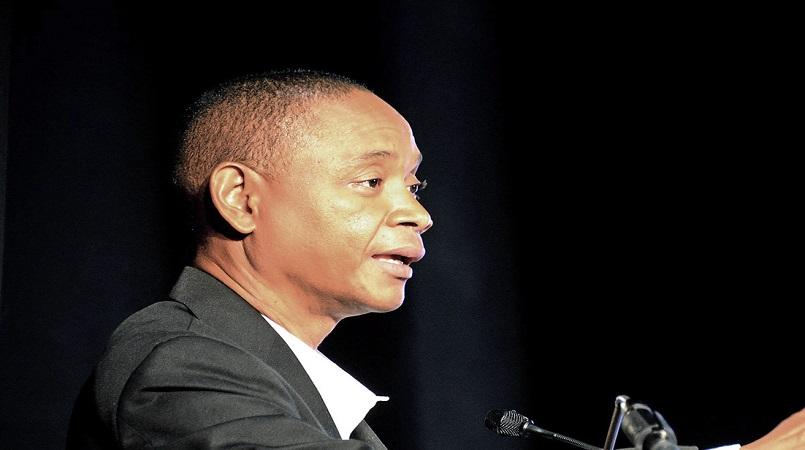 Stony Hill Phoenix: A Lesson In Football Development And Why This Experience Reminded Me So Much Of What Is Wrong In Jamaica
Approximately three months ago, my son started training with the Stony Hill Phoenix under 13 football clubs. They were making an entrance into the KSAFA under 13 football competition for the first time in a decade. I was attracted to the prospect of my son playing here for a few reasons (1) he would be able to make a mark with a new club; (2) I liked the skills shown by the young boys; (3) the coaching seemed appropriate; and (4) he would get the necessary playing time needed for development at this age.
He could have gone to Real Mona, Cavaliers, Meadhaven, or one of the more established teams, but I felt that for personal development this would have been better for him. As I mentioned he would get the playing time necessary to develop and have the chance to build with a set of skilful youngsters, which would have a greater mark than even winning with an already established team. I felt therefore that it was an ideal lesson in development for him. It is of course similar to building your economy with foreign investors, who are already established, or with your own start up entrepreneurial class. The latter always has more potential for growth and more loyalty to keep profits here.
A lot of his friends would ask him, "which team is that?", "why don't you play for Mona?" All the questions you would typically expect from someone about a start-up, for example, if one starts a company as opposed to working with a multinational in the corporate world. This is in contrast to a developed country like the US, where start-up companies are encouraged and usually in a few years grow into large publicly listed companies.
Believe in ourselves
What was impressive about this team though is that the youngsters were encouraged to do their best and we always told them that they had the ability to win the competition. They were always told also they had nothing to lose and a lot to prove, as they were seen as underdogs. The lesson in psychological; development was more important for us than skills, which while being important, if one did not believe that the ultimate goal was possible then the skill would be useless. This reminded me also of two things – (1) some persons have told me that the JLP's vision is a pipe dream as Jamaica is a developing country and we are a victim of globalization; and (2) Bruce Golding's speech that we should stop making excuses for our failures and accepting mediocrity, as we must believe that everything is possible. It is this approach that we took to the young boys and spent a lot of time, each training session, telling them how good they are.
In addition to the psychological and skills training we worked on the discipline and team work. No matter how skilful one was if the discipline and positive attitude was not present we would sometimes dismiss the person from the side. Discipline was of utmost importance, as any unpunished incident could contaminate the team and lead to total breakdown. So indiscipline was not tolerated. This is similar of course to the way in which crime and indiscipline has been a scourge on the Jamaican economy and has eventually led to the lack of confidence of persons to live and invest in Jamaica.
Success
What was impressive about the team is that (1) the youngsters were not from the more affluent families; and (2) the team was an average age of around 10 to 11 years, and had many who were still in prep school. So in terms of height they were much smaller than the great majority of other teams, which in most cases had mostly high school students and an average age of 12 to 13 years. We also did not have a major sponsor, as this team was after all not known and companies would of course ask what sort of mileage can I possibly get from this team. But for me that was a part of the challenge I liked for my son and adversity I thought would help them to succeed.
In the first round we played teams and beat them by four, six, and eight to nothing. The opposing coaches would take notice in disbelief that this new team of small youngsters was so good. In fact later on the KSAFA website would refer to the team as "Butler's toddlers" after they got to the final against the defending champions, and favourites, Real Mona. In making their way to the final they even beat Real Mona in the quarter final and went on to win their quarter final zone. In fact my son told me after the quarter final match that when they were being introduced to the Real Mona team, a comment from one member of the towering opponent was something to the effect that the Stony Hill team players were so short that they would get beaten by ten goals. Well Stony Hill beat them two goals to nothing.
Stony Hill went on to beat Boys Town in the semi-final three goals to nothing, and lost the final in a nail biting match two goals to one. We also ended up with the leading goal scorer, who scored 24 goals for the season and the closest goal scorer was about 8 goals behind. Of the starting eleven, eight of are still eligible to play next year. Even so the future of this promising team is threatened as there is a tussle between certain persons in the community and the coach, who has built this team, over control of the franchise. So while the adults fight over the team the boys and football development may well be the real victims, as after entering and doing so well, after 10 years, it may well go into hibernation again. Similar to the way in which we tease the world with our quality agricultural products but then cannot fill the increased demand.
This experience reminded me so much of what is wrong in Jamaica, as I have mentioned. We believe too much in mediocrity; we do not encourage small businesses, having a preference for large foreign investors, when the greatest growth potential is with the small start-ups, as we see in the US (Google, Dell, Apple etc.); we have a breakdown of law and order, which prevents us reaching our greatest growth potential; and most importantly we have neglected building our human resources, and in many instances go for foreign names rather than the potential in our own people. Our music has shown that even though we are a small nation we can be giants on the world stage. For too long though our politicians have ignored the development of Jamaicans and Jamaica's potential and this is truly the only way that we can prosper as a nation.
This team is truly a lesson in development for Jamaica, but because of adult egos we may not see them again. At least for me the goal of my son's development has been met as he has made good improvement.
First published Wednesday, September 26, 2007 and republished with permission
Dennis Chung 
Dennis Chung is a chartered accountant by profession, having completed the CPA exams (California, USA) in 1990, Master of Science in Accounting in 1989, and Bachelor of Science in 1987. He has worked at the financial controller level in the food and financial industries. He is a past president of the Institute of Chartered Accountants of Jamaica, having been a council members since 2003. He is a regular economic and financial commentator in the media, and has written a weekly newspaper column in the financial paper since 2003. His opinion on economic and financial matters is sought after and has done numerous presentations on economic and financial matters in Jamaica and the Caribbean region. He was the project manager for the Air Jamaica divestment project, which resulted in the brand being leased to Caribbean Airlines in 2010. He is currently on the boards of GK Capital, where he is also Audit committee chairman; chairman of the National Solid Waster Management Authority; National Integrity Action; and Pension Fund Association of Jamaica. He is a past director of the Bank of Jamaica, Jamaica Ultimate Tyre Co, STATIN, Jamaica College, and the Betting, Gaming, and Lotteries commission. He is also author of Charting Jamaica's Economic and Social Development AND Achieving Life's equilibrium.