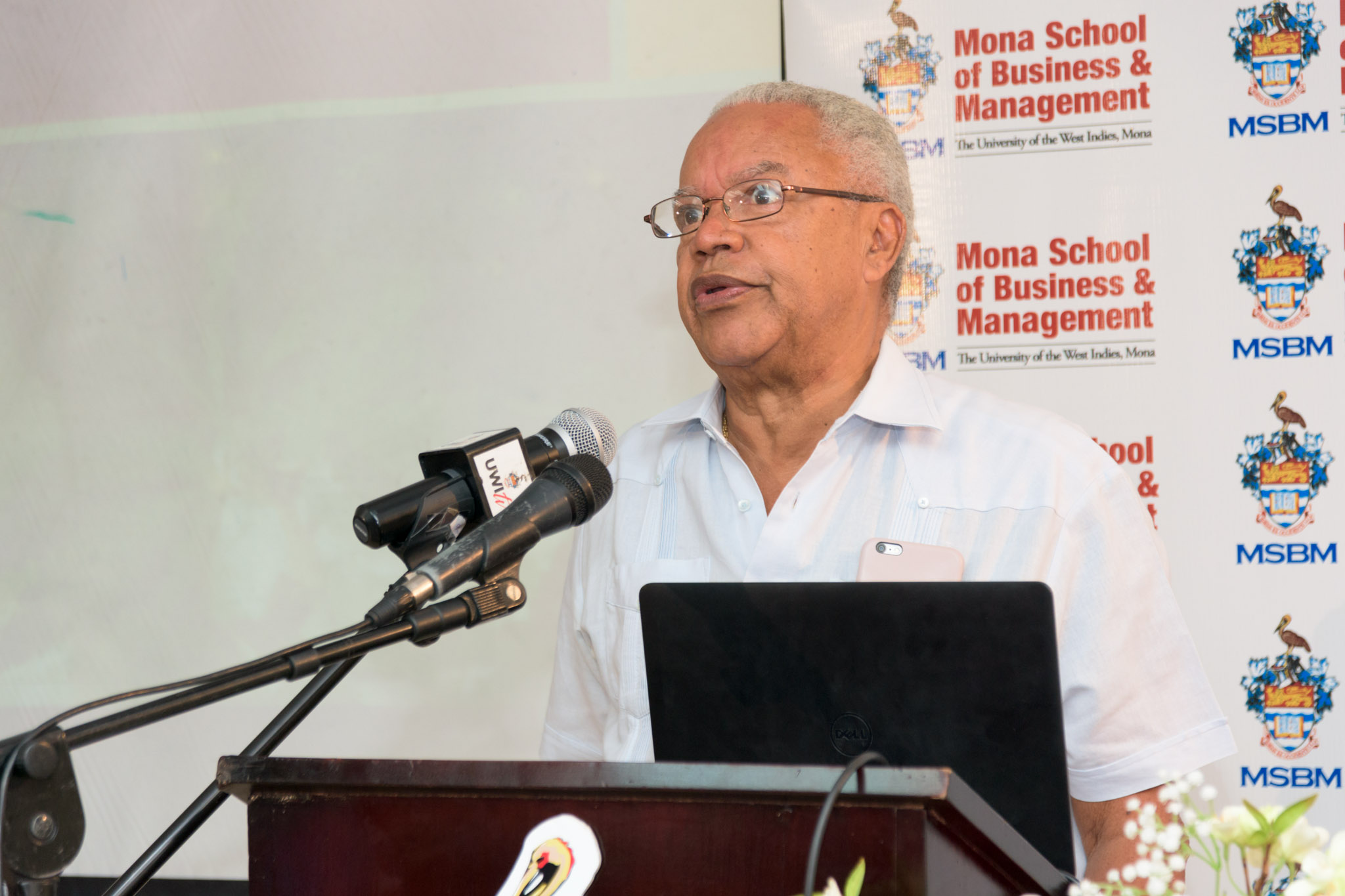 Medical Marijuana, An Opportunity To Invest And Start The Journey Out Of A Third World-Ism – Halsall,
The medical marijuana industry is an opportunity to invest in and increase much needed resources to education. This from Doug Halsall, CEO, Advanced Integrated Systems, (AIS), who indicated that this is why he is in full support of the development of the local medical marijuana industry.
Mr. Halsall was addressing participants on Wednesday, August 30, 2017 at the 2nd annual public forum hosted by the Mona School of Business and Management at the University of the West Indies, Mona, under the theme "The Business of Medicinal Marijuana: Profit or Loss?".
Mr. Halsall said "if the business of medical marijuana can be efficiently managed and the taxes go directly to education we will start the journey out of a third world-ism."
"I believe that unless education is treated as an investment rather than an expense, as capital rather than recurrent with very bold return on investment (ROI) goals, Jamaica will remain a third world country. If we continue to spend as little as US$150 per capita on secondary education we are not going to get there," explained Halsall.
"The whole marijuana business is just the beginning of the benefit chain that Jamaica can have and it's really a shame that at this stage of the development of medical marijuana, Jamaica is so far behind," added Halsall.
AIS has been supplying Jamaica with health technology for the last 20 years by using its knowledge of the market to provide solutions to consistently improve business processes and is known for promoting innovation and development of the health sector.
The public forum involved Marijuana experts, researchers, business interests and scholars' who shared cutting-edge research and innovative strategies to fuel a growing economy for investing in and being an integral part of the burgeoning market.
In recent times, there has been a drive towards establishing an industry for Medical Marijuana internationally. This has energized a national movement working to educate persons on how to shape the future of the local cannabis market. It was largely agreed that the difference between making a profit or a loss in the business of marijuana is the need to act fast.
Emanating from the Forum was the overarching message that Jamaica needs a Cannabis Industry Advisory Board comprised of all major stakeholders who will understand their role and will have a greater sense of urgency and implementation, as the value of a dollar today is not the same tomorrow. "Lack of proper timing and efficiency will be Jamaica's downfall, strike when the iron is hot, benefits that are here today may not be there tomorrow", concluded Mr Paul Burke, Programme Director, Ganja Grower. BM