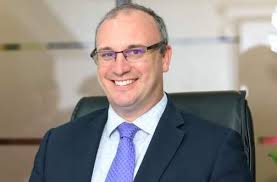 PBS Group Determined To Support Local Stock Market, Supporting Economic Growth – Scott
Though having less than 4 per cent of its business in Jamaica, Paul B. Scott, Chairman, The PBS Group said the company was determined to support the local stock market as a way of supporting economic growth.
Last week The Jamaica Stock Exchange (JSE) welcomed Productive Business Solutions (PBS) Limited to the local stock market during a listing ceremony at the offices of the Stock Exchange on Harbour Street in Kingston.
In June PBS announced that with the aid of NCB Capital Markets Limited as lead broker and underwriter, it was seeking to generate US$41.5M in funding via an IPO that would allow for the deepening of customer engagements, an expansion of its strategic partnerships with multinationals, and an increase in market share, revenue and profits.
The company also indicated that it would use some of the funds raised to repay higher cost short-term USD debt that was initially incurred to fund the expansion of the company. This in conjunction with the equity injection from the IPO is expected to strengthen PBS' balance sheet, therefore, allowing it to take further advantage of organic expansion opportunities.
Speaking at the listing ceremony Scott said that the company was owned by Jamaicans, though not Jamaican. But the economy will not grow if we don't allow capital to grow to good ideas. To this end he thanked his team along with NCBCM, CIBC FCI Bank and the JSE lauding the solutions-oriented approach which led to this important historical step.
In his presentation, Mr. Paul B. Scott also noted that as an international company, PBS had the option to list on other stock exchanges, such as in Canada or the United Kingdom, but choose Jamaica. "We have a number of companies listed on the Stock Exchange already, therefore we feel very comfortable with the Stock Exchange." Mr. Scott shared his confidence about the growth of the JSE, "One day I would like to see the Jamaica Stock Exchange name changed to the Caribbean & Central American Stock Exchange as I believe we have a very good product here. We believe that if the Stock Exchange is treated correctly, we will see tremendous liquidity in the system and this will help Jamaica to achieve its full potential. We are not going to grow as a country unless we see capital flow to good ideas. We have to find the brains, that is, the ideas." BM