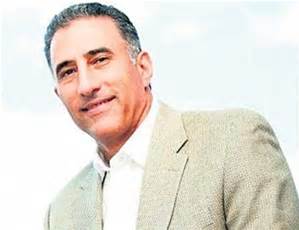 Economic Headwinds And Foreign Exchange Shortage Continue To Affect Market And Business Operations, Adversely Impacting Consumer Confidence And Spending- Garrido
Pablo Garrido Chairman of Unilever Caribbean Limited has indicated that economic headwinds and foreign exchange shortage continue to affect their market and business operations, adversely impacting consumer confidence and spending.
This Garrido said, compounded with distributors restructuring in key markets, resulted in lower than expected Profit Before Tax for the half year to TT$9.7M.
Against this difficult environment, Unilever sales saw a positive momentum quarter on quarter, improving from the negative 14% in Q1 to a negative 8% for Q2, ending the half year negative 11.5%, TT$241.6 M.
Despite these challenges, Unilever Caribbean he said remains determined to engage the market with strong customer relationships, launching new brand innovations and activities, achieving positive sales growth in over 60% of the categories in which they participate, led by the refreshment category and double digit growth of 14%.
For the second quarter in 2017, they delivered a gross margin improvement of 39%, compared to 35% in Q1.
Garrido indicated that regardless of this backdrop, their ambition to build a world class manufacturing facility continues apace. They entered the last phase of investment programme of TT$50 million to upgrade the plant and equipment at Champs Fleurs site.
In concluding he has indicated to shareholders that the outlook for the region continues to be demanding, with the necessity for economic adjustments as pressure will only intensify. Management he says will continue to review and adept plans to suit this dynamic environment and is looking forward to the second half of the year.
In view of these less than stellar results and cash commitments, the board of directors has taken the decision not to pay an interim dividend he indicated in his report to shareholders included in the company's just released Unaudited Financial Statements for the second quarter ended June 30th, 2017.BM