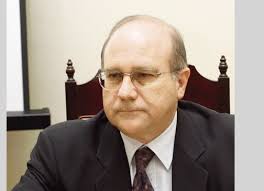 IronRock Reporting Negative EPS Of 23 Cents In First Full Year Of Operation
William McConnell Chairman of IronRock Insurance Company Limited is reporting a total comprehensive loss JA$44.8 million and negative earnings per share of 23 cents, this as the company completes its first full year of operation.
Gross Premium Written amounted to $127.3 million, with approximately 20% being business placed directly by clients and 80% generated from broker partners.
Addressing shareholders in the company first Annual Report, McConnell outlined that Managements' overriding objective in the first year of operation, was to underwrite a profitable portfolio of risks that would serve as a foundation for future profitable growth. They achieved this objective as evidenced by the extremely low gross loss ratio of approximately 4.6%.
The economic outlook for 2017 is promising, said McConnell, with reports that new car sales have increased significantly, and many new investment projects either underway or expected to commence shortly and thus he anticipates growth in the insurance market, even as rates in the property market continue to fall, a trend that he expects will continue during the year. BM
Note
IronRock commenced limited underwriting operations in January 2016 and during the first quarter conducted an Initial Public Offering (IPO), which opened on 1 March 2016. The IPO was oversubscribed and closed within minutes of opening, having successfully raised $315 million. These funds were used to provide IronRock with additional capital to support underwriting activities.
Following the IPO, the Company's shares were listed on the Junior Market of the Jamaica Stock Exchange. Full operations commenced on March 14, 2016, when IronRock's offices, located at 1b Braemar Avenue, Kingston 10, opened to the public. BM
To view full 2016 Annual Report click HERE