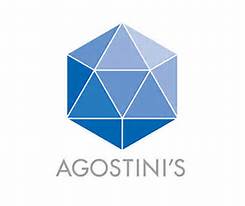 Agostini's Limited reporting increased EPS of TT $1.52 up from $1.32
Agostini's Limited which started the year confronting the challenges of the Trinidad and Tobago economy, while making headway with operations controlled in the Eastern Caribbean, is reporting increased earnings per share of TT $1.52 up from $1.32 (restated) in 2015, an increase of 15% for the financial year ending 2016.
Agostini Group sales and profit attributable to shareholders for the year ended September 30, 2016 amounted to TT$2.5 billion and $89 million, compared with $1.7 billion and $77.2 million (restated) in the previous year, respectively. Included in the current year's results is a gain of TT$11.7 million as a result of a settlement received in the arbitration proceedings with the Housing Development Corporation.
The Board has approved a final dividend of 34 cents per share, which brings the total dividend for the year to 56 cents, the same as in 2015.
Source 2016 Annual Report