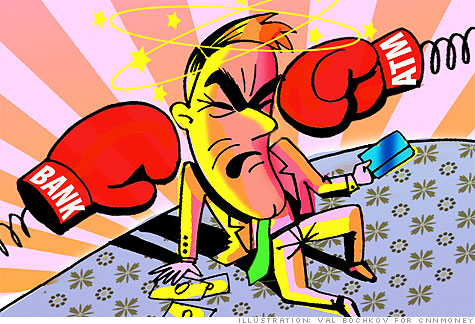 Banks Just Can't Quit Charging You Fees
There's a lot of money to be made at your expense. But consumers can avoid fees if they know how.
Of all the many fees that banks charge, the overdraft fee may be the most perverse. And the most infuriating.
Overdraft services began decades ago as a courtesy by banks to their customers: If you didn't have enough money in your account to cover a check, your bank stepped up, saving you the hassle and embarrassment of bouncing it.
Now that debit cards and recurring payments are increasingly popular, overdrafts can multiply as quickly as Gremlins in a swimming pool.
Source Bloomberg News To read more click HERE