Fontana Reporting Revenues For Q2 Increased To $1.85B, A 20.2% increase Over The $1.54B For The Previous Year Q2. Anne Chang
Despite the continuing impact of the Covid-19 pandemic, our revenues for the quarter increased to $1.85 billion,
representing an increase of 20.2% over the $1.54 billion of the corresponding quarter of the previous year.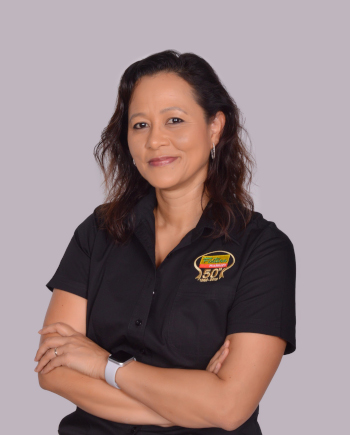 Fontana Limited is pleased to present our unaudited financial statements for the second quarter ended December 31, 2021, which were prepared in accordance with International Financial Reporting Standards (IFRS).
Despite the continuing impact of the Covid-19 pandemic, our revenues for the quarter increased to $1.85 billion, representing an increase of 20.2% over the $1.54 billion of the corresponding quarter of the previous year.
Our newest store, Waterloo continued to show very positive year over year growth. In a period of major disruptions in Jamaica and across the globe, our focus on early ordering and careful management of shipping logistics enabled Fontana to remain fully stocked before and during the busy holiday season.
As all stores have been open for over 2 years, this 20.2% increase can be considered organic growth, not reflecting any temporary boosts. It also compares favourably to the 9.6% reported by PIOJ for the island-wide 'Wholesale & Retail, Repairs; Installation of Machinery & Equipment' sector for October to December 2021 compared to October to December 2020.
(https://www.pioj.gov.jm/product/review-of-economic-performance october-december-2021/).
Our cost of sales grew by 24%, impacted primarily by an unprecedented 500% plus increase in global container freight charges over the past 18 months caused by world-wide supply chain challenges. (https://www.cato.org/blog/why-shipping-prices-have-recently-increased)
Recognizing the challenges faced by consumers in a Covid-19 affected economy, Fontana chose to absorb a percentage of these unexpected and unavoidable cost increases in order to minimize the impact on our customers. As a result, gross profit margin fell from 40.3% last year to 38.7% this year. Gross profits, however, increased by 15% from $622 million to $717 million mainly attributable to volume growth.
Our operating expenses increased by 14% to $392 million, up from $344 million over prior year. Staff costs were the main driver here, as we increased man-hours worked in line with the increased operating hours due to the relaxation of Covid-19 protocols. Despite this, our operating profit increased by 17% to $325 million this quarter.
Finance costs were impacted primarily by the foreign exchange losses recorded in relation to the revaluation of the lease liability (IFRS 16), which resulted in an additional cost of $36.8 million when compared to the same period last year.
Net profit for the quarter was $248.8 million, compared with $248.6 million recorded in the prior year. This represented $0.20 earnings per share for both periods. This flat result was primarily due to unavoidable external factors: large increases in freight charges added to exchange rate losses due to the lease assessment under the IFRS16 accounting principle. The health of core operations is demonstrated through the increase in cash on hand during the quarter (excluding bond issue) by 59%, from $223.5 million to $364 million.
Total assets at the end of the quarter stood at $4.8 billion, up from $3.4 billion in the previous comparative period, reflecting an increase of 41%. Cash on hand (including bond issue) more than doubled from $823 million to $1.72 billion, an increase of 109%, putting us in a solid position to build inventories and finance the upcoming Portmore expansion and warehouse in Kingston. Shareholder's Equity grew to $1.99 billion, up from $1.69 billion or 18% over the prior year.
Despite the Covid-19 restrictions Fontana continues to focus on community and nationally related sponsorships.
Among our successful partnerships were:
• The National Tourism Debate Competition
• Yaad Hunt Competition
• "The Psychology Of…" TV Show
• Zoo Lights Sponsorship
• WPYC Health and Wellness Fair
• IrieFM Christmas Treat
• Mello Fm 12 Days of Christmas
• Suncity 12 Days of Christmas
For the 6th straight year, we staged our annual Christmas "Wishing Tree". Each of our six branches selected a children's home and customers were given the opportunity to purchase Christmas gifts for their wards. Over 200 gifts were given in this initiative. We also donated gift certificates to Doctor's Cave Bathing Club for their Gifts Nursing Fraternity of Cornwall Regional Hospital initiative.
CEO, Anne Chang said 'we are encouraged by the level of growth in revenues and the expansion of our customer base this quarter. Fontana is increasingly being chosen as the preferred pharmacy and retail provider by Jamaican consumers. We continue to focus on expanding our product offerings and improving our customers' shopping experience. We are looking forward to bringing Fontana to the Portmore community, providing the same level of retail excellence as our existing locations. We also are pleased to have played a role in helping to protect our fellow Jamaicans from Covid-19 by partnering with the Ministry of Health & Wellness and to make vaccinations available in our stores. We would like to thank our superb team and other stakeholders for their role in bringing another successful quarter to a close'
Anne Chang
Chief Executive Officer (CEO) Fontana Limited
Sygnus Real Estate Finance To Consider First Dividend Payment In 2023, As J$3.70B 9-Storey One Belmont Commercial Tower Corporate Office Development Over 74% Completed.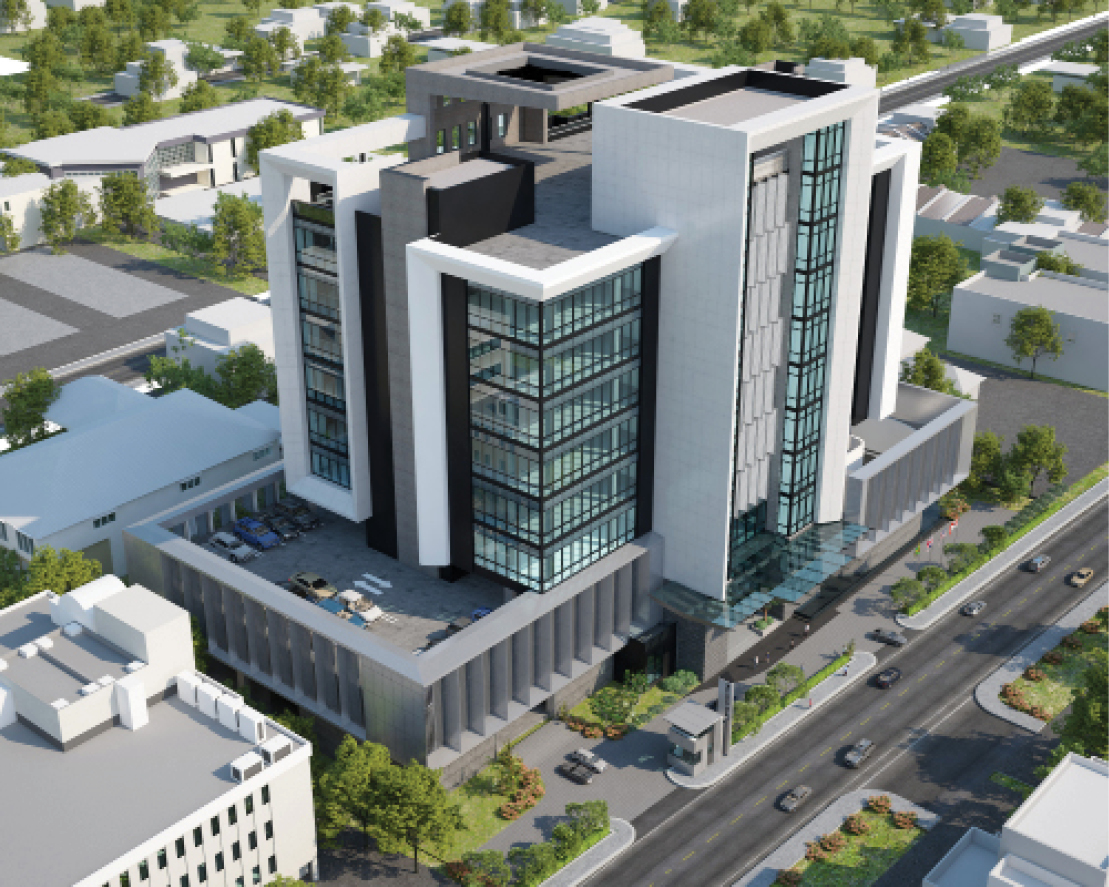 Results of Operations
The Group continued to unlock value from its major real estate investment assets by achieving another set of key milestones, namely:
• advancing the J$3.70 billion Belmont Road 9-storey commercial tower to 74.0% completion and remaining on track for completion in mid-2023, with four of the five floors effectively leased with 10-year renewable agreements;
• advanced the construction of the built-to-suit industrial warehouse facility on Spanish Town Road to 87.0% completion;
• made submissions to various agencies to secure approvals for the beachfront hospitality investment property in Mammee Bay, St. Ann;
• continued to engage in partnership discussions and financing options with international investors and financiers with regards to Sepheus Holdings Limited, the SRF subsidiary which holds the Mammee Bay asset.
Subsequent to the end of the quarter, Sygnus Real Estate Finance Limited (SRF) began exiting its J$1.00 billion investment in a REIN as the third-party project achieved practical completion in October 2022, thus leading to the start of inflows from the sale of units.
SRF completed the purchase of 58 Lady Musgrave Road, Kingston 10, post Q1 Nov 2022, and thus now owns both 56 Lady Musgrave Road and 58 Lady Musgrave Road, which are adjacent to each other.
The Group may be able to consider its first dividend payment during the 2023 calendar year, subsequent to completing its first investment life cycle, after exiting and or completing a number of investments and developments during the course of the year.
The Group remains fully focused on executing its strategy of unlocking value in real estate assets, as it seeks to continue increasing shareholder value.
Total investment income or core revenues was J$21.3 million for 3 Month 2022, compared with a loss of J$4.4 million for the three months ended November 2021 ("3 Month 2021"). This result was primarily driven by higher net interest income from a larger portfolio of REINs, which offset larger interest expense driven by an increase in loans and borrowings and notes payable.
The weighted average fair value yield on REINs was 11.2% compared with 10.l% last year, while the weighted average cost of debt was 5.1% compared with 5.0% last year. Subsequent to the end of the quarter, SRF began exiting its J$1.0 billion investment in a REIN which achieved practical completion in October 2022, as the Group began to receive the sale proceeds for purchased units as buyers completed the financing for their purchases.
In addition to the interest charged by the REIN, SRF also receives a profit-sharing component.
There was no gain on investment property during the quarter as these assets are only valued once at the end of each financial year, with the last valuations occurring in August 2022.
Share of gain on joint ventures, which also captures SRF's 70% ownership of the One Belmont development was immaterial during the quarter, as this development is only valued at the end of each financial year, with the last valuation occurring in August 2022.
Note, however, that One Belmont is scheduled to reach practical completion prior to the end of the current financial year, and as such, the revaluation of share of profit is likely to occur prior to the August 2023 year-end financial results. This revaluation may materially impact total investment income during the quarter in which it occurs. Note also, given One Belmont has already negotiated long term leases with tenants, to the extent where lease payments begin while SRF still maintains its share of the joint venture or a portion thereof, these lease flows may affect total investment income starting in the quarter during which this occurs.
SRF's total investment income is typically comprised of all the activities that were involved in the unlocking of value from its portfolio of real estate investment assets, namely: interest income on its REINs and the commitment fees related to this activity; gain or loss on its property investments, namely, on its investment properties, or on any real estate assets that were exited; and share of gain or loss on its joint venture investments.
Based on the nature of its business model, SRF's earnings during interim reporting quarters may experience "lumpiness" in total investment income and net profits, which is typically "smoothed out" at the end of each financial year, similar to what occurred in FYE Aug 2022 relative to the interim quarterly results.
The Group uses independent appraisers to value its investment assets annually. All investment properties are USD investment assets which are converted to JMD for financial reporting purposes. SRF's key strategic assets are held via wholly owned subsidiaries or joint ventures.
Net investment income or core earnings was a loss of J$82.4 million vs a loss of J$87.4 million for 3 Month 2021, driven by the J$21.3 million outturn for total investment income which was offset by higher operating expenses of J$103.7 million versus J$83.0 million last year. For FYE August 2022 SRF generated J$983.6 million in net investment income.
Net loss attributable to shareholders was J$172.5 million compared with a net loss of J$99.9 million last year, driven by the negative net investment income of J$82.4 million, a fair value loss on financial instruments of J$23.4 million (3 Month 2021: gain of J$10.9 million) and a net foreign exchange loss of J$66.7 million (3 Month 2021: loss of J$23.5 million). Note that SRF's net profit may be materially impacted by the completion of the One Belmont development and by the final net proceeds from exiting investments in REINs, which are scheduled to occur prior to the end of the current financial year.
At the end of the current financial year, SRF's net profit may also be materially impacted by changes in the valuation of its underlying real estate investment assets, as valuation for existing assets only occur once at the end of each financial year. Book value per share for Q1 Nov 2022 increased to J$22.71 compared with J$20.81 last year.
Note: the Group's return on average equity (ROE) was 11.3% at FYE Aug 2022 with an average ROE of 30.6% over the past three audited financial years. For FYE August 2022, SRF generated J$693.0 million in net profit.
Basic earnings per share (EPS) was negative J$0.53 compared with negative J$0.36 last year, while diluted EPS was negative J$0.49 compared with negative J$0.30 last year. Similarly, basic core earnings or net investment income per share (NIIPS) negative J$0.25 compared with negative J$0.31 last year, while diluted NIIPS was negative J$0.24 compared with negative J$0.27 last year. For FYE August 2022, SRF generated basic and diluted earnings per share of J$2.20 and J$2.06 respectively.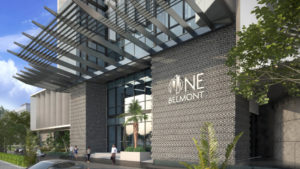 One Belmont | Commercial Tower: The J$3.70 billion 9-storey corporate office development is currently 74% completed, with construction remaining on track for the target April/May 2023 completion date. The substructure is 100% completed with pouring of concrete for all floors completed and the roof remaining to be poured. A fourth long-term agreement-to-lease which should have been executed in December 2022 was rescheduled for execution in January 2023. This means that four of the five floors are effectively leased once this fourth agreement is completed. The intended tenants have begun the process to select and execute their respective interior designs to meet their respective needs.
For more information on Sygnus Real Estate Finance Limited
Unaudited Results for the 3 Months Ended November 30, 2022 CLICK HERE