Fontana Reporting Revenues For Q2 Increased To $1.85B, A 20.2% increase Over The $1.54B For The Previous Year Q2. Anne Chang
Despite the continuing impact of the Covid-19 pandemic, our revenues for the quarter increased to $1.85 billion,
representing an increase of 20.2% over the $1.54 billion of the corresponding quarter of the previous year.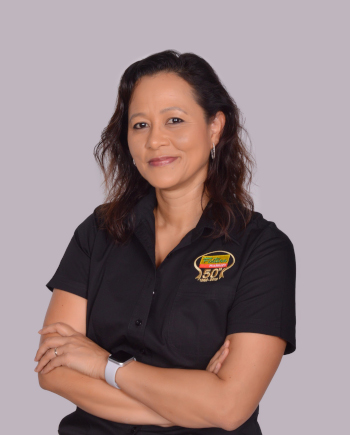 Fontana Limited is pleased to present our unaudited financial statements for the second quarter ended December 31, 2021, which were prepared in accordance with International Financial Reporting Standards (IFRS).
Despite the continuing impact of the Covid-19 pandemic, our revenues for the quarter increased to $1.85 billion, representing an increase of 20.2% over the $1.54 billion of the corresponding quarter of the previous year.
Our newest store, Waterloo continued to show very positive year over year growth. In a period of major disruptions in Jamaica and across the globe, our focus on early ordering and careful management of shipping logistics enabled Fontana to remain fully stocked before and during the busy holiday season.
As all stores have been open for over 2 years, this 20.2% increase can be considered organic growth, not reflecting any temporary boosts. It also compares favourably to the 9.6% reported by PIOJ for the island-wide 'Wholesale & Retail, Repairs; Installation of Machinery & Equipment' sector for October to December 2021 compared to October to December 2020.
(https://www.pioj.gov.jm/product/review-of-economic-performance october-december-2021/).
Our cost of sales grew by 24%, impacted primarily by an unprecedented 500% plus increase in global container freight charges over the past 18 months caused by world-wide supply chain challenges. (https://www.cato.org/blog/why-shipping-prices-have-recently-increased)
Recognizing the challenges faced by consumers in a Covid-19 affected economy, Fontana chose to absorb a percentage of these unexpected and unavoidable cost increases in order to minimize the impact on our customers. As a result, gross profit margin fell from 40.3% last year to 38.7% this year. Gross profits, however, increased by 15% from $622 million to $717 million mainly attributable to volume growth.
Our operating expenses increased by 14% to $392 million, up from $344 million over prior year. Staff costs were the main driver here, as we increased man-hours worked in line with the increased operating hours due to the relaxation of Covid-19 protocols. Despite this, our operating profit increased by 17% to $325 million this quarter.
Finance costs were impacted primarily by the foreign exchange losses recorded in relation to the revaluation of the lease liability (IFRS 16), which resulted in an additional cost of $36.8 million when compared to the same period last year.
Net profit for the quarter was $248.8 million, compared with $248.6 million recorded in the prior year. This represented $0.20 earnings per share for both periods. This flat result was primarily due to unavoidable external factors: large increases in freight charges added to exchange rate losses due to the lease assessment under the IFRS16 accounting principle. The health of core operations is demonstrated through the increase in cash on hand during the quarter (excluding bond issue) by 59%, from $223.5 million to $364 million.
Total assets at the end of the quarter stood at $4.8 billion, up from $3.4 billion in the previous comparative period, reflecting an increase of 41%. Cash on hand (including bond issue) more than doubled from $823 million to $1.72 billion, an increase of 109%, putting us in a solid position to build inventories and finance the upcoming Portmore expansion and warehouse in Kingston. Shareholder's Equity grew to $1.99 billion, up from $1.69 billion or 18% over the prior year.
Despite the Covid-19 restrictions Fontana continues to focus on community and nationally related sponsorships.
Among our successful partnerships were:
• The National Tourism Debate Competition
• Yaad Hunt Competition
• "The Psychology Of…" TV Show
• Zoo Lights Sponsorship
• WPYC Health and Wellness Fair
• IrieFM Christmas Treat
• Mello Fm 12 Days of Christmas
• Suncity 12 Days of Christmas
For the 6th straight year, we staged our annual Christmas "Wishing Tree". Each of our six branches selected a children's home and customers were given the opportunity to purchase Christmas gifts for their wards. Over 200 gifts were given in this initiative. We also donated gift certificates to Doctor's Cave Bathing Club for their Gifts Nursing Fraternity of Cornwall Regional Hospital initiative.
CEO, Anne Chang said 'we are encouraged by the level of growth in revenues and the expansion of our customer base this quarter. Fontana is increasingly being chosen as the preferred pharmacy and retail provider by Jamaican consumers. We continue to focus on expanding our product offerings and improving our customers' shopping experience. We are looking forward to bringing Fontana to the Portmore community, providing the same level of retail excellence as our existing locations. We also are pleased to have played a role in helping to protect our fellow Jamaicans from Covid-19 by partnering with the Ministry of Health & Wellness and to make vaccinations available in our stores. We would like to thank our superb team and other stakeholders for their role in bringing another successful quarter to a close'
Anne Chang
Chief Executive Officer (CEO) Fontana Limited
PanJam Investment Negatively Impacted By Sagicor Group's Implemented International Financial Reporting Standards – Insurance Contracts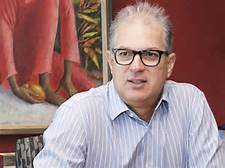 Stephen B. Facey, Chairman of PanJam Investment Limited ("PanJam") has released the following Interim Report to Stockholders For the three months ended 31 March 2023.
Highlights
• In line with International Accounting Standards Board issued standards, effective 1 January 2023, Sagicor Group Jamaica ("Sagicor") implemented International Financial Reporting Standards ("IFRS") 17 – Insurance Contracts, which fundamentally changed the way it accounts for insurance contracts. The adoption of this new accounting standard has had a material impact on the presentation and calculation of Sagicor's results, but not its underlying strategy or long-term value. It also required a restatement of Sagicor's prior year's financial statements. As a 30.2% shareholder of Sagicor, PanJam's share of the effects of IFRS 17 are reflected in our 2023 financial statements and our restated 2022 financial statements.
• Net loss attributable to shareholders of $11.1 million for the quarter (restated 2022: net loss of $323.8 million)
• Loss per stock unit for the quarter of $0.01 (restated 2022 loss: $0.31)
• Book value per stock unit of $39.83 at 31 March 2023 (restated at 31 March 2022: $37.73)
• Ordinary dividend per stock unit declared/paid during the quarter of $0.225 (2022: $0.635)
Income Statement
Net loss attributable to owners for the three months ended 31 March 2023 amounted to $11.1 million, compared to the restated loss of $323.8 million recorded for the same period in 2022.
Loss per stock unit for the quarter was $0.01 compared to the restated 2022 loss per stock unit of $0.31.
Income from our core operations increased by 31.5 per cent when compared to the prior year, driven primarily by $448.1 million of income from the ROK Hotel Kingston, Tapestry Collection by Hilton.
Investments generated income of $10.1 million (restated 2022: $236.9 million) from interest income and foreign exchange gains, which were largely offset by unrealized losses on trading equities.
Property income continued its steady performance, increasing by 3.7 per cent to $522.1 million due to annual rental rate adjustments and revaluation gains.
Operating expenses totaled $1.4 billion, more than double the amount in the first quarter of 2022. While inflationary pressure on wages and direct property costs negatively impacted our performance, PanJam incurred one-off professional fees related to its amalgamation with Jamaica Producers Group Limited ("Jamaica Producers").
Finance costs increased by 14.8 per cent to $277.1 million (restated 2022: $241.4 million) due to higher average interest rates and a marginal increase in debt principal.
Associated Companies
PanJam's associated companies include our 30.2% investment in Sagicor. We also hold minority positions in a number of diverse private entities across the adventure tourism, business process outsourcing, hospitality, micro-lending and office rental sectors.
For the first three months of 2023, our share of results of associated companies amounted to $673.2 million, increasing by $905.0 million when compared to the same period in 2022 due to improved year-over-year performance from all of our associates, particularly Sagicor. However, it is important to note that PanJam's share of results of associated companies for the first quarter of 2022 was restated in line with Sagicor's adoption of IFRS 17, decreasing by $1.4 billion to a loss of $231.8 million.
As a significant shareholder in Sagicor, we welcome the greater transparency and comparability that IFRS 17 will bring to financial reporting throughout the insurance industry. We remain confident in the long-term prospects of Sagicor and its ability to create value for our shareholders, and will continue to monitor the impact of this new accounting standard.
Balance Sheet
Total assets at 31 March 2023 amounted to $58.4 billion compared to the restated $56.0 billion at 31 March 2022.
Stockholders' equity as at 31 March 2023 totalled $42.3 billion, 5.7 per cent higher than the restated 31 March 2022 balance of $40.0 billion. This equates to a 31 March 2023 book value per stock unit of $39.83 (restated 31 March 2022: $37.73).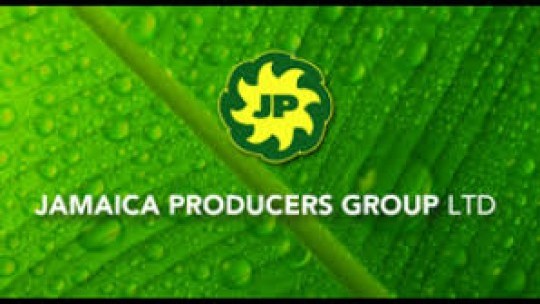 Outlook
Effective 1 April 2023, PanJam and Jamaica Producers successfully completed their amalgamation process, which was approved by the shareholders of both companies on 22 December 2022. Pursuant to the terms of the amalgamation agreement, Jamaica Producers transferred its material businesses to PanJam in exchange for Jamaica Producers receiving a 34.5% ownership stake in the amalgamated enterprise, renamed Pan Jamaica Group Limited ("Pan Jamaica Group").
We are excited to welcome members of the Jamaica Producers team as we embark on a new journey together as the Pan Jamaica Group family. With the amalgamation complete, we look forward to blending our strengths, experiences, and passion to create unparalleled value and impact. Here's to a future of collaborative success and continued growth!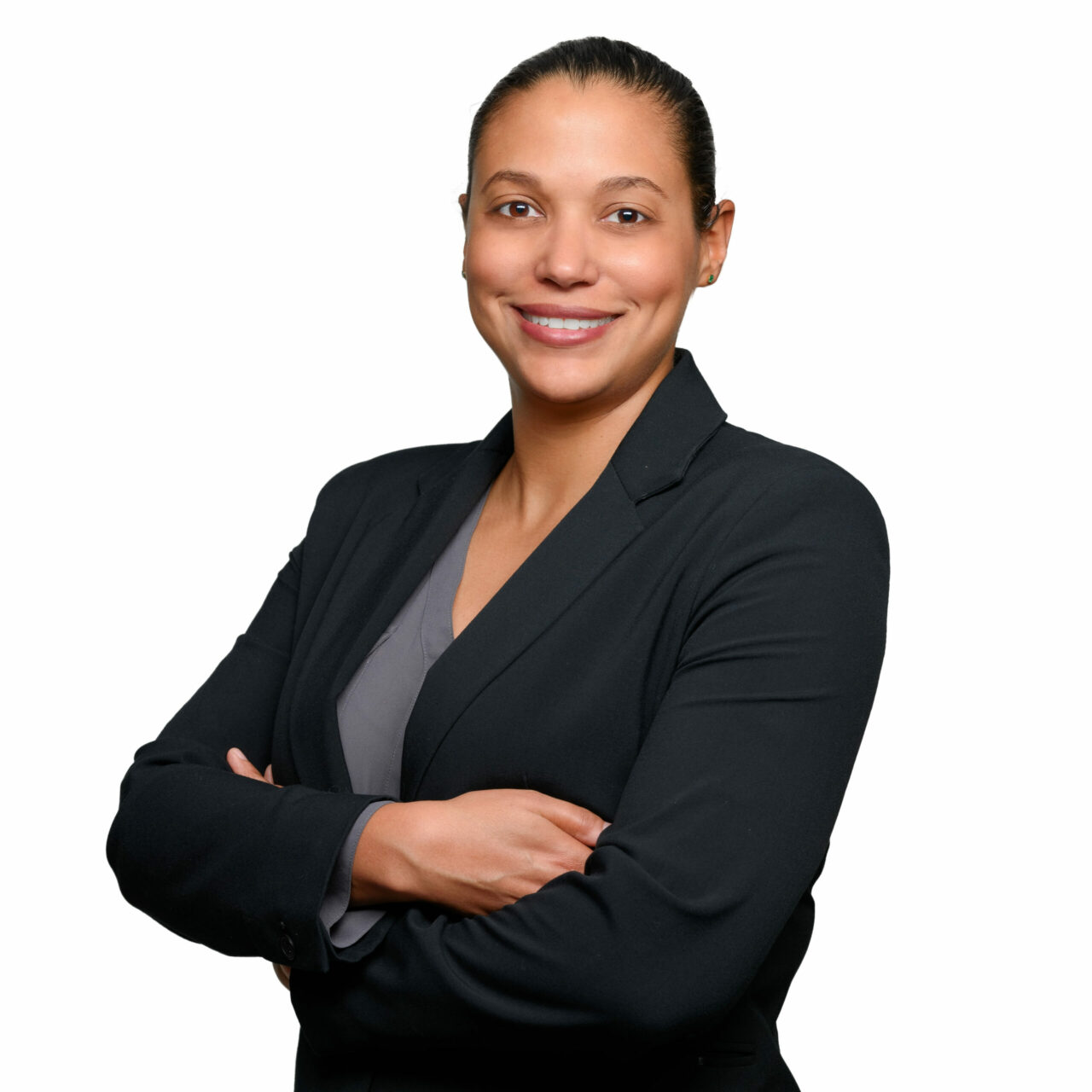 Joanna Banks, President of Pan Jamaica Group, will be appointed Executive Vice President, Strategy and Business Development of Sagicor with effect from 17 July 2023, and will simultaneously demit the office of President of Pan Jamaica Group. We thank Joanna for her steadfast commitment and her leadership during this significant time, and wish her every success in this new role. We are confident that she will be an excellent addition to Sagicor's senior leadership team and look forward to continuing to work with her in that capacity.
For More Information CLICK HERE