Businessuite Women on Twitter Spaces – A Leadership Conversation with Host Dr. Anita Davis-DeFoe and Guest Dr. Yolanda Petersen starting Tuesday June 7th 2022 at 10am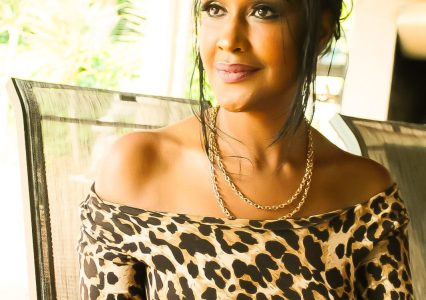 Businessuite Women on Twitter Spaces– Every Tuesday 10am to 11am starting Tuesday June 7th 2022
Each week Dr. Anita Davis-Defoe and her guests will delve into informative and insightful conversations on all subject matters impacting women as they work to journey from the backroom to the boardroom, and of their own enterprises.
Dr. Yolanda Petersen
Group Executive Director
[BEGET] Strategic Project Management Solutions
Cape Town, South Africa
BIOGRAPHY:
Ms. Yolanda Petersen is a seasoned Marketing and Communications Specialist – her studies in MBM: BCom. Marketing and Business Management alongside her qualifications in APM -Advanced Project Management having worked for renowned Advertising Agencies (from the oldest in the world to the largest in Africa).
Yolanda is the Group Executive Director of a Strategic Project Management Solutions Company, [BEGET]. The [BEGET] Group hosts end to end Project Management, Supply Chain, Procurement and Monitoring & Evaluation (M&E) and Analytics Services.
The company is geared towards building clear business, supply chain, marketing and project planning strategies that can adapt to rapidly changing and volatile environments. Providing Strategic Consulting to a multitude of (varied) businesses.
Yolanda has worked her way up from entry level positions to earn her seat at the C-Suite table and is a 1st Generation Entrepreneur.
She is an established Business Strategist, Project Lead, Moderator, Facilitator and Keynote/Public Speaker who delivers high-energy keynote presentations that challenge audiences to leverage their focus and pay attention to what matters most, both at work and in life.
Yolanda has a keen passion for COMMUNITY DEVELOPMENT and EMPOWERMENT, especially that of Women and the Girl-child and is very active in the NPO / NGO sector Framing, Drafting and Leading on Strategic Projects and Policy Development.
At the core, her current Social Impact Projects focuses on 2 key pillars: YOUTH ECONOMIC DEVELOPMENT and (UNEMPLOYED) YOUTH through EDUCATION.
[Active Roles: 2021/22]:
 Group Executive Director –[BEGET] Strategic Project Management Solutions
 Honorary Doctorate in Philosophy specializing in the area of Humanitarianism and Conflict Response, Theophany University, Haiti, USA.
 South African Country Chair for G100: All Ladies League (ALL) –Youth Enterprise & Leadership Wing.
 Global Advisory Board Member – Without You Foundation, Nigeria
 Member of the Charles Walters Society for Innovation and Research (CWSIR) – India
 Business Mentor – First Lady Chamber, South Africa
 Afrikaans Translator and Project Manager -Athenjwa Media, Cape Town
 Advisory Council Member, Special Needs Young Adults – The Shumeez Scott Foundation (SSF)
 Independent Fundraiser –Township Project 'Love to Langa' – US Based Non-Profit Organization
 Collaborative Partner at Destiny Consult Advisory Services, South Africa
 Independent Recruitment Officer (ETI Unemployed Youth Programme): Tshwane Institute of Technology (TiT) / South African Institute of
Management (SAIM)
 Christian Ministry Functional Support to: "Flame of the Holy Spirit Ministries" and "Love & Cross Ministries"
She previously held the position of Director of Strategic Partnerships and Communication at Women Lead Movement, South Africa -Heading
the WLM Women's Economic Empowerment Programme.
Yolanda is an avid writer and a mother to very active an adorable little girl
Businessuite Power 50 Women in Jamaican Business for 2022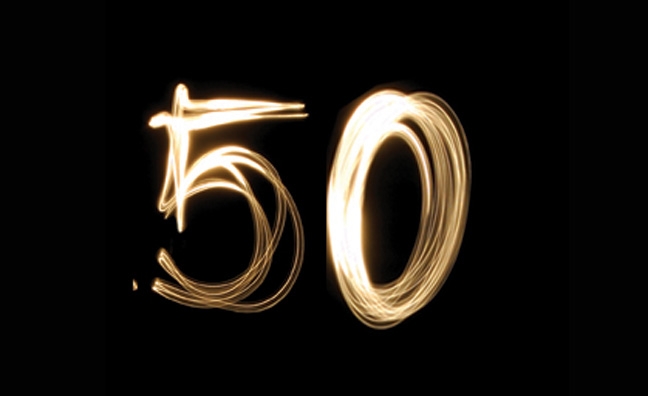 BUSINESSUITE Magazine's  ranking of Jamaica's leading businesswomen provides a unique opportunity to secure an insight into the professional lives and activity of some of the most interesting and inspiring women in Jamaica's private sector today.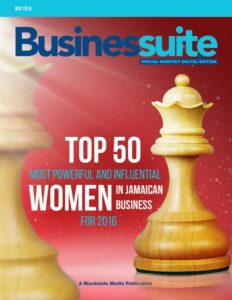 How we pick the Power 50

What qualities can adequately describe a woman of power and influence on a national level? She is often described as ambitious, driven, determined, creative, a confident leader and a risk-taker. She allows her passions to order her steps, her gifts and her talents to become her own personal calling card.
Powerful and influential women are thriving in their business lives across Jamaica and so the move by the BUSINESSUITE editorial team to select, based on the format created by FORTUNE magazine editors, the 50 most powerful and influential women was truly a daunting task.
As stated, the selection process for the BUSINESSUITE list of the '50 Most Powerful and Influential Business Women' is based on a general format created and used by the editorial team of FORTUNE Magazine. This includes:
1. The general size (Revenue, Profitability and Human Resource) and importance of the woman's company in the Jamaican economy;
2. The health and direction of the company;
3. The arc of the woman's career and;
4. Societal and cultural influence of the business as informed by key industry insiders and published information
It must however be noted that since BUSINESSUITE Magazine is not privy to the financial statements of some of the companies mentioned, this was not heavily factored into our final listing and placements. Readers are therefore invited to debate and discuss the names and placement of individuals.
They aren't just successful executives, entrepreneurs, or administrators who are admired and respected within their own organisations, they are the voices that are heard across the industries in which their companies operate, even across corporate Jamaica as a whole.
The Presentation Event – October 2022
The awards will be given to 50 women business leaders who have achieved strong results in their respective fields. This will be the 1st edition of Businessuite Magazine's Most Powerful Women Awards, to be held in October 2022. Details to come.
The awards are aimed at honouring remarkable Jamaican women who have made outstanding contributions to their organisations and set new standards of administration and performance across corporate Jamaica and the economy.
We will also be seeking to recognise and identifying Rising Stars and Women Abroad.
The Special Edition – October 2022
The event felicitates the most powerful women in Jamaican business and salutes the spirit of successful business women with a special issue of Businessuite Magazine 'Most Powerful Women in Business" Jamaica Edition. Details to come
See also
The Top 40 Most Powerful and Influential Women in Jamaican Business for 2016.
Businessuite Power 50 Women in Jamaican Business for 2013
Businessuite Power 50 Women in Jamaican Business for 2012
Businessuite Magazine December 2014 Digital Edition