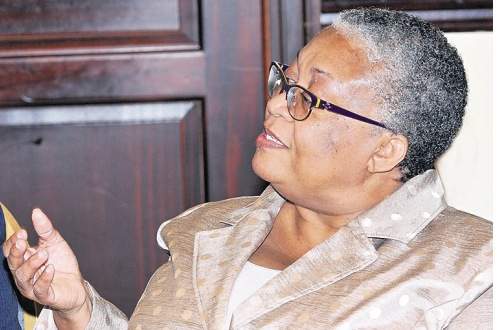 Jamaica Stock Exchange Group Records 60% Jump In Q3 Net Profit After Tax And 52% Growth In Total Income
For the third quarter ended September 30, 2019, the Jamaica Stock Exchange Group (JSEG) recorded a Net Profit after Tax of J$163.8m, representing an increase of $61.6m or 60.3% when compared to the profit of $102.2m for the corresponding period in 2018.
According to Group Managing Director Marlene Street Forrest this improvement in Net Profit continues to be positively impacted by increased market activities and the impact of JSEG diversification strategies.
Total Income for the JSEG was recorded at J$515m, which represents a $175.5m or 51.7% increase over the corresponding quarter of 2018. This she attributed to excellent performances in Cess Fee, which increased by $108.8m or 96.5%, and Fee Income, which increased by $56.5m or 26.5% when compared to 2018 Third Quarter.
There was however a 37 percent increase in total expenses to $272.9m, which increased by $73.1m when compared to the corresponding quarter in 2018.
The main line items contributing to the increase included, Staff Costs, increasing by $14.2m or 15.5%.
Advertising and Promotion expenses exceeding 2018 by $19.4m or 176.4%, largely due to planned increase in advertising, public relation and outreach activities being carried out by the Group for the 50th Anniversary promotions.
Other line items included Property Expense increasing by $18.2m or 57.1%, attributed to increases in maintenance costs and licences expense, and Securities Commission Fees exceeding 2018 by $13m or 69.5%, this due to expenses in correlation with Cess Fees. The higher the Cess Fees the higher will be this expense.
Earnings per share of 23 cents in Q3 2019 increased by 8 cents of 53.3%, compared to the corresponding quarter in 2018.
The Return on Equity was 12.9% as against 10.0% in Q3 2018, representing a 28.9% improvement.