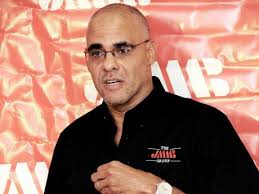 JMMB Group Net Profit Up by 35%
For the six-month period ending September 30, 2019, JMMB Group, the regional financial group of companies, posted J$2.80 billion in net profit, up 35% year-over-year. Additionally, the Group recorded J$11.71 billion in operating revenue, which reflects a 26% increase compared to the   corresponding 6-month period, in the previous financial year.
The Group's positive financial performance builds on its first quarter results; with the entity seeing continued profitability, attributable to an increase in net gains on securities trading; foreign exchange gains; fees and commission income; and net interest income. The financial entity saw a 58% increase in its net gains on securities, to J$3.95 billion, which was partly due to an improved appetite for emerging markets and taking advantage of global bonds market opportunities. This was complemented by foreign exchange trading gains, which also saw a noteworthy increase of 20%, over the prior year period, or J$259.4 million, amounting to J$1.53 billion, as a result of increased trading volume and growth in regional markets. Furthermore, fees and commission income grew by 33%, to J$1.59 billion; spurred by the significant growth in managed funds and collective investment schemes (CIS), across the JMMB Group. The Group also saw a 6% increase, year-over-year, in its net interest income, totaling J$4.63billion, from its loan and investment portfolios.
Keith Duncan, in commenting on the Group's commendable performance, noted, "We are pleased that during the first half of the financial year we were able to achieve several key milestones, among them is the roll-out of an expanded integrated financial services location in the city of Santiago, Dominican Republic, in October, and the launch of the Group's structured product, in Jamaica." The latter is an alternate investment solution, with the underlying assets being largely fixed income securities, which is designed to meet the needs of clients for stable cash flow. Additionally, the Group made considerable progress in driving core revenue, as evidenced by the growth of all business lines.
The Group remains focused on extracting operational efficiencies and synergies from all its entities, placing increased focus on the standardisation of its core operating platforms, processes, and systems, in a bid to yield greater efficiency and   enhance client experience.
Even as the Group manages its efficiency, it saw an increase in its operational expenses, over the corresponding period, whereby expenses increased by 16%, amounting to J$7.41 billion. This growth was largely attributed to the continued build-out of commercial banking services in Jamaica; the expansion of JMMB Express Finance (JEF) in Trinidad & Tobago; and project-related expenses focused on process optimization. Nevertheless, the Group's efficiency ratio improved from 68% to 63%, when compared to the corresponding prior period.
At the end of the reporting period, the Group's asset base grew by 22%, up J$71.65 billion, totaling J$391.68 billion. This increase was as a result of both larger loan and investment portfolios. The Group remains adequately capitalized, according to regulatory requirements, with an uptick in shareholder equity, which stood at J$38.71 billion, a 24% increase.
Positive Outlook
The JMMB Group CEO, in speaking to the positive outlook of the entity's growth path,  shared, "We are excited to further build out our integrated financial model and look forward to delivering on our commitment to our clients and shareholders, with the implementation of our digital strategy, which will see us launching our new co-branded JMMB Visa Debit card, in Jamaica, before year end, and, simultaneously, rolling out Visa-enabled automated teller machines (ATMs) in Jamaica and Trinidad & Tobago." Additionally, in a bid to deepen its partnership with small and medium-sized enterprises (SMEs), JMMB Group will officially launch its SME Resource Centre, which is designed to facilitate the growth of SMEs, by providing the relevant supporting services. Customised financial solutions geared towards SMEs will also be introduced by JMMB, in the near-term, although Duncan did not share any details on the types of offerings to be introduced; but, instead, noted that these financial offerings would be designed to fill the current gaps identified in serving this segment and support SMEs, during their business life cycle.
The Group is eyeing increased market share with the build-out of its digital strategy and targeting of the SME sector, while also consolidating and scaling its major business lines, as part of its strategy for growth. In keeping with its expansion and diversification strategy, JMMB Group will continue to explore value-creating acquisitions and initiatives that will drive growth exponentially, thereby creating strong value for clients and shareholders.
The JMMB Group has started off its third quarter with the successful raising of funds, via its additional public offer of ordinary shares. The Group closed its public offer on November 7.
The proceeds of the funds raised through the Group's additional public offer will contribute to the continued growth and expansion strategy of JMMB Group, allowing for organic expansion and diversification, through investment in other entities, whether by acquisitions or strategic investments.  Additionally, this capital will allow JMMB Group greater financial flexibility, to quickly take advantage of changing economic, regulatory and market conditions.