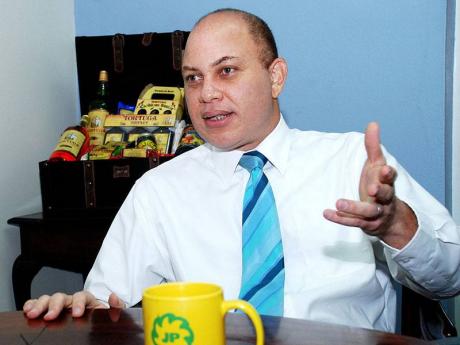 Jamaica Producers Group Reporting Strong Year To Date Performance With Profits Attributable To Shareholders Up By 66% Relative 2018.
Jamaica Producers Group Limited ('JP') is reporting a strong Q3 period ending September 28, 2019, with revenues of $5.2B up from $4.9B, and net profit attributable to shareholders of $330 million, doubling its consolidated net profit of JA$164M attributable to shareholders relative to the comparable period in 2018.
Managing Director Jeffrey Hall in his report to shareholders noted that JP's year to date performance was also strong, with profits attributable to shareholders of JA$959 million up by 66% relative to the JA$578 reported for 2018.
Consolidated revenues are also up by 8%.
Both business segments, Logistics & Infrastructure (L&I), which accounts for the major share of the Group's net assets and, in turn, its profits. and Food & Drink, generated improved third quarter and year-to-date revenues and profits relative to 2018.
The L&I Division generated 2019 year-to-date profit before finance costs and taxation of $2.4 billion, a 19% increase over the prior year.
Divisional revenues of $6.3 billion were up 7% over the prior year.
JP's F&D Division is the largest contributor to the revenues of the Group and earned year-to-date 2019 profits before finance cost and taxation of JA$645 million, more than double the prior year result of $310 million.
Divisional revenues of $9 billion were up 8.8% over the prior year.
Jamaica Producers Group Limited closed the year to date period ended September 28, 2019 with earnings per share of 92 cents up from the 55 cents reported for 2018.