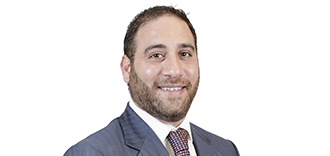 Berger Paints Jamaica Reporting 6% Reduction In Revenues For 9 Months Ended September 30, 2019
Chairman of Berger Paints Jamaica Limited (BPJL), Adam N. Sabga is reporting reduced revenues of JA$1.6 billion for the nine months ended September 30, 2019, this being 6% lower than JA$1.7 billion for the corresponding period last year.
This he said was mainly impacted by the adverse weather conditions experienced in the quarter, that resulted in delays in construction projects.
Operating expenses for the nine months totaled JA$778 million, 5% below the JA$817 million for the corresponding period last year, while for the reporting quarter, operating expenses were 1% below the corresponding period last year, arising from continued focus on expense management.
For the nine-month period, BPJL reported profit after taxation of J$40 million compared to $43 million earned in the comparative period.
During the quarter BPJL welcomed a new General Manager, Mr. Shashi Mahase, the former General Manager of Berger Barbados, who they expect to reprise his successful performance.
He replaces Barrington Graham who resigned effective October 29, 2019.
As the company now enters the busy Christmas season, they are anticipating the usual uptick in sales, which together with efficiencies being derived, should positively impact Q4 performance reported Chairman Sabga.
Berger Paints Jamaica Limited closed the nine-month period with lower earnings per share of nineteen cents.