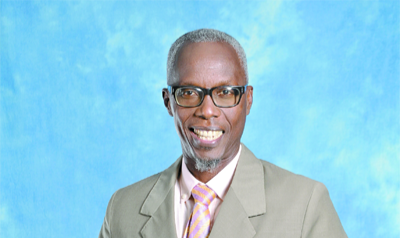 Sygnus Credit Investments Reporting Record Net Profit Of US$2.1M And Net Investment Income Of US$2.2M For Fiscal 2019
Sygnus Credit Investments Ltd. (SCI) is reporting for the year ended June 30, 2019.  record net profit of US$2.1 million and record net investment income of US$2.2 million, representing its core earnings.
Chairman of Sygnus Credit Investments Limited, Clement Wainwright Iton, in his remarks to shareholders reported that SCI's positive second-year results continue to reflect the execution against its goal to be the leader in the regional private credit market by targeting the niche medium-sized sector.
The Company's return of capital to shareholders, though quite unprecedented for a new company to achieve, he said spoke to SCI's differentiated business model that focuses on generating sustainable core earnings from which it is able to provide shareholders with dividends.
During the year SCI was able to expand its Caribbean footprint from one country to five territories while funding over US$18 million in additional net investments to medium-sized firms, bringing total investments to US$34 million.
This he said was achieved while maintaining a 100% performing portfolio of investments in a wider number of industries funded – from five to eight, while generating a higher yield of 12.3%.
The Board approved the raising of up to US$15 million in additional capital for SCI during the financial year.
With this new capital, SCI is positioned to continue providing leadership in the private credit space while pursuing robust revenue growth opportunities in existing and new markets he reported.
Commenting further he said that Sygnus Credit Investments achieved many key milestones during its second year of operations, key among which was the payment of its first interim dividend on October 19, 2018.
Since then, SCI has declared a second and a third interim dividend, which cumulatively represent a return of capital to shareholders amounting to US$2.0 million within a twelve-month time horizon from the first interim dividend since its IPO.
Dividends paid and declared on the financial year earnings were US$1.5 million, a 216% increase over prior year.
Sygnus Credit Investments closed the year with earnings per share was 0.59 US cents, down from 0.85 US cents, due to a substantially larger share count, but net investment income per share was 0.63 US cents, up from 0.50 US cents prior year.