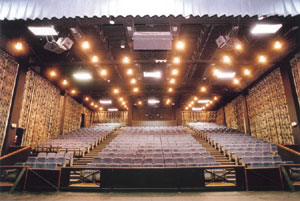 Palace Amusement Company Reporting 11% Decrease In Attendance Across Circuit for 2019
The Palace Amusement Company Limited is reporting an 11 per cent decrease in attendance across its circuit of cinema's, which though significant the company says was not surprising.
The 2019 financial year saw the Group rallying and holding its own in the wake of a spectacular 2018, the company reports.
For 2019 Palace recorded flat revenues of JA$1.11B compared to JA$1.2B for 2018, a 5 percent reduction which the company says was not considered discouraging.
2019 saw Palace Amusement busy with efforts to bring into fruition plans for re-entry into the Portmore community with the Sunshine Palace cinema.
This was opened in July with four screens, boasting a first world operation with a spacious lobby, automated auditorium signage and box office movie boards, the employment of a Theatre Management System and Unique X Software to control the projections of Ads, Films and intermission breaks.
Palace Amusement reported consolidated profit before taxation of JA$76.8M compared to JA$155M in 2018, with profit attributable to stockholders was also down at JA$82M compared to JA$124M in 2018.
Palace Amusement Company closed the 2019 financial year with reduced earnings per share of JA$57.36 compared to JA$86.18 in 2018.