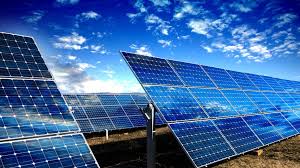 MPC Caribbean Clean Energy Fund Makes First Dividend Payment To Shareholders
Deputy Chairman of the Board of Directors of MPC Caribbean Clean Energy Limited (The Company), Jose Fernando Zuniga Galindo, is reporting for their just concluded quarter, that their investment in the MPC Caribbean Clean Energy Fund LLC (CCEF) has again showed positive results.
Based on the first payment coming back from the investment in the Costa Rican wind farm, CCEF made its first dividend payment to its shareholders including the Company, he reported.
The dividend income was distributed to the shareholders of the Company in full, avoiding any friction losses, he outlined to shareholders
For the quarter ended September 30th, 2019, the operations of the Company and the investments of the CCEF are generally in line with the expectations, and they are now looking forward to the upcoming quarter.
CCEF informed the board of directors of the Company that following the achievement of commercial operations at the Paradise Park plant in June, energy production is meeting their expectations.
Commenting further he said that MPC Renewable Energies GmbH, the investment advisor, informed the Company that on August 16th, 2019, a MOU with MICO University College in Kingston, Jamaica, was signed.
This prospective energy efficiency project would allow MICO University College to reduce their energy consumption and overall energy cost.
In addition, a 6.5 MWp solar photovoltaic park, San Isidro, was acquired in El Salvador by the investment advisor and is scheduled to complete construction by Q3 2020.
These two projects will be presented to CCEF and are potential new assets for acquisition.