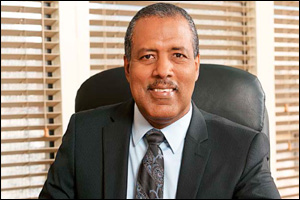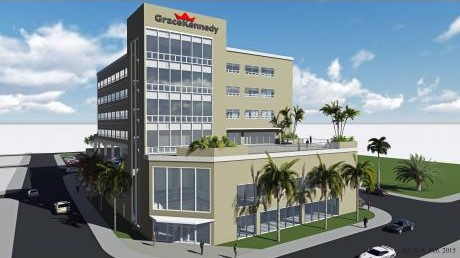 GraceKennedy Limited is a publicly listed company on the Stock Exchanges of Jamaica and the Republic of Trinidad & Tobago.
The Company was founded on 14 February 1922, and is the parent company of a Group of subsidiaries operating mainly in the Food and Financial Services industries.
The Group's operations are structured into two Divisions:
• Food Trading This comprises the business of food manufacturing through our own factories, as well as through external suppliers; the distribution of Grace and Grace-owned brands in Jamaica and internationally; and the operation of retail outlets through our Hi-Lo Supermarket chain in Jamaica.
The Group also manufactures and distributes third party brands in Jamaica and internationally.  The Food Trading segment operates in Jamaica, the Caribbean, Central America, North America, Africa, the United Kingdom (UK), and several European countries.
• Financial Services: This comprises our commercial banking, general insurance, insurance brokerage, investment banking, remittance, cambio and payment services businesses.  Our Financial Services subsidiaries presently operate within the English-speaking Caribbean.
Financial Highlights 
Group Revenue for 2018 was J$97.54 billion, representing an increase of J$5.07 billion or 5.5% over 2017 (J$92.48 billion).
• Net profit attributable to the shareholders of the company was J$5.01 billion for 2018 compared with J$4.12 billion for 2017, a J$889.8 million increase.  Earnings per share was J$5.05 in 2018 compared with J$4.15 in 2017, a 21.7% increase.
• Effective 1 January 2018 the Group adopted new accounting standards, IFRS 9 and IFRS 15, with respect to the recognition, classification and measurement of financial instruments and the recognition of revenue from contracts with customers.  The effect of adopting these standards is a reduction in shareholders' equity at the start of the year of J$0.96 billion.  Shareholders' equity at the end of the year decreased by 1.4% or J$608.39 million moving from J$45.22 billion in 2017 to J$44.61 billion in 2018.
• Total assets grew by 4.0% or J$5.25 billion from J$129.99 billion in 2017 to J$135.24 billion in 2018.  As a result of a reduction in the discount rate applied under IAS 19, as advised by the Institute of Chartered Accountants of Jamaica, the pension plan asset recognized on the statement of financial position declined by J$3.04 billion.
• Dividends totaling J$1.34 billion or J$1.35 per share were paid in 2018 compared with J$1.12 billion or J$1.13 per share in 2017, an increase of 19.5%.
• At the end of 2018, the GraceKennedy stock price closed at J$63.50. This represented a 44.8% increase over prior year outperforming the Jamaica Stock Exchange's (JSE) Main Index return of 31.7%.
The financial year 2018 continued to be a multi-year transformational journey for the GraceKennedy Group leading up to our 100th anniversary in 2022. The year saw the Group restructuring its operations, reviewing its organizational design, cost structure and business processes and reinvesting in business segments, building the company's capacity to adapt and setting a strong foundation for future growth.
Our operational strategy for 2018 was focused on investing in our growth areas and brands, putting in the infrastructure needed for cross-selling between our businesses, accelerating the introduction of digital products and channels and executing our financial inclusion strategy.
Net profit for 2018 was J$5.64 billion, an 18.3% or J$871.5 million increase over 2017.
As previously reported, in 2017 the Group recorded non-recurring gains in the amount of J$455.0 million in relation to the acquisition of a company and the dissolution of non-operating subsidiaries. In 2018 the Group had further non-recurring gains of J$1.06 billion from the dissolution of a non-operating subsidiary, as we continue to improve efficiency. We realised additional non-recurring gains of J$74.7million on the successful acquisition of Globe Finance Inc. by our associated company in Barbados, CSGK Finance Holdings Limited, through its subsidiary Signia Financial Group Inc. Excluding these gains in 2017 and 2018, net profit for the current period would have been higher than the corresponding period by J$192.3 million.
The Company's results were also impacted by 1) the recognition of tax credits of J$427.7 million under Jamaica's Urban Renewal (Tax Relief) Act coming from the construction of GraceKennedy's new headquarters; and 2) separation costs of approximately J$150 million and related expenses of J$86 million associated with the Group's restructuring exercise.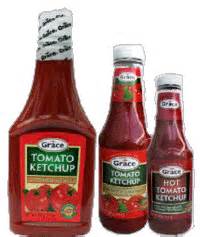 The Food Trading segment grew in both revenue and profitability when compared to 2017. This performance was primarily driven by our Jamaican distribution businesses. The growth in our Foods business in Jamaica was supported by growth in sales of key products such as corned beef, vienna sausages and Tropical Rhythms beverages all of which experienced double-digit growth.
The commencement of the distribution of Catherine's Peak Pure Spring Water in July 2018 and the continued good performance of the Procter & Gamble portfolio also contributed significantly to the growth.
Our Jamaican chain of supermarkets, Hi-Lo Food Stores, experienced higher revenues when compared to 2017, notwithstanding the impact of ongoing road works around our supermarkets located in Manor Park and Barbican, St. Andrew. Following the completion of the road works in Barbican our store in that location experienced an increase in revenue and customer count.
We are delighted to report that our investments in our factories earned us five out of six awards at the Bureau of Standards Jamaica National Quality Awards for 2018. Two of our factories were recognized for excellence during the year: Dairy Industries, producers of "This is Really Great Yogurt" and "Tastee  Cheese" was recognized as the overall winner for the Bureau of Standards Jamaica National Quality Awards for 2018 with sectional prizes for Human Resource and Customer Focus while Grace Food Processors  (Canning), producers of Grace Tropical Rhythms and Grace Tomato Ketchup was awarded sectional prizes for Organizational Focus and Process Management.
The National Quality Awards Programme is Jamaica's premier awards programme, recognizing local companies that demonstrate high standards using quality systems, in the production of goods, and the delivery of services.
Our international food companies also recorded growth over 2017.
GraceKennedy Foods (USA) LLC, our United States distribution company, experienced growth in revenue for the Grace and La Fe brands. New products contributed significantly to this growth led primarily by Grace Patties and Grace Jerk Wings. During the last quarter of 2018, GraceKennedy announced that it would be acquiring a forty nine percent (49%) stake in United States based patty company, Majesty Foods LLC, the current manufacturer of Grace Patties.
As a part of the agreement, GraceKennedy Foods (USA) LLC will now outsource the production of its portfolio of frozen Hispanic and Caribbean products to Majesty Foods, allowing for further operational improvements.
Grace Foods Canada Inc. continued its expansion drive with revenue from Western Canada delivering double digit growth for 2018. We continue to experience good growth in major supermarket chains such as Loblaws, Walmart and Sobeys.
Although Grace Foods UK saw a decline in revenue due to the loss of a third-party brand, the Grace brand showed double digit growth driven mainly by Grace Chips with the Nurishment brand showing some recovery in the last half of 2018.
The GraceKennedy Financial Group reported growth in revenue and marginal growth in profit. Our newest initiative, GKONE, was launched in six locations islandwide during 2018. GKONE locations provide access to affordable financial products and services to an underserved segment of the market. These services include remittance, bill payment, micro lending, insurance, commercial banking and in some locations, cambio services. Our Insurance segment reported strong double digit growth in revenue and profit compared to 2017.
GK Insurance's property, engineering and motor revenue lines outpaced prior year. GKGOnline, our digital insurance offering, is a key contributor to our motor portfolio growth and continues to reflect increase in business from our existing and new customers, with quotations and sales being significantly higher than 2017. While property claims were significantly lower when compared with claims in 2017, associated with hurricanes Irma and Maria, we experienced an increase in motor claims.
The Banking and Investments segment reported a decline in revenue but growth in profit when compared to 2017. First Global Bank (FGB) experienced a decline in its loan portfolio when compared to 2017, which, combined with lower interest rates impacted the segment's performance. The bank is poised for growth as it executes strategies to increase its loan and deposit portfolios by leveraging technology, introducing innovative new products and delivering on our financial inclusion strategy.
FGB continued to build on the relationship with our customers and expand our financial inclusion strategy with the opening of Jamaica's first Bank Agent. FGB continued its network expansion in Jamaica by adding three mini branches in Linstead in St. Catherine, May Pen in Clarendon, and Hopewell in Hanover during 2018.
The Bank remains focused on operational efficiency and as such also piloted its loan automation system for retail loans. GK Capital Management and GK Investments generated strong results in 2018 with the main drivers of growth coming from equity brokerage, securities trading, net interest income and portfolio management for clients.
The Money Services segment reported a decline in both revenue and profit. This was due mainly to a reduction in transaction volumes in our remittance businesses in Jamaica and Trinidad and Tobago. The implementation of enhanced compliance measures has led to increased oversight for the protection of our customers throughout our network of agencies. While these strengthened compliance measures have resulted in a temporary reduction in transaction volumes, it is anticipated that the segment will benefit from increased competitive advantage through a stronger network of agencies.
The performance of both the remittance and currency trading operations of our Trinidadian subsidiary was negatively impacted by challenges in the foreign exchange market. During the year, the segment had strong growth from remittance operations in Guyana and the foreign currency trading operations in Jamaica.
Following a review of the viability of our Antigua and Barbuda operations, and in keeping with our long-term strategic goal to improve efficiencies and foster sustainable growth, the decision was taken to withdraw our services in this territory in September 2018. Expansion into new markets, however, remains a major part of our strategy.
The Privy Council awarded costs to the Company in the Paymaster claim. We received these costs in 2018, bringing this matter to a close.
GraceKennedy Limited announced the retirement of Hon Douglas Orane CD, JP, (Hon) LLD and Joseph Esau from GraceKennedy's Board of Directors effective 30 May and 18 November 2018 respectively. Mr Orane and Mr Esau have both made invaluable contributions to the governance and strategic direction of the GraceKennedy Group. Mr Esau will continue to serve as Chairman of the Board of Grace Foods UK Limited and Mr Orane will remain Chairman of the Board of Trustees of the GraceKennedy Pension Funds.
The appointment of Dr Indianna Minto-Coy, PhD and Hon Peter Moses OJ, CD to its Board of Directors, was announced effective 26 June 2018.
Dr Minto-Coy is Senior Research Fellow at the Mona School of Business and Management at the University of the West Indies, Mona Campus and is renowned for her research on diaspora and migration.
Mr Moses is Chairman of the Board of First Global Bank Limited, and has had a distinguished career in banking, having served as the head of Citibank N.A., Jamaica.
The addition of two directors at this time is in keeping with our plans for orderly succession planning, maintaining an appropriate balance of skills and experience, and strengthening the Board in areas of competence required to support new opportunities in our domestic and international markets.
The construction of GraceKennedy's new corporate headquarters has progressed well with plans in place for occupancy in the second quarter of 2019 signaling our commitment to the redevelopment of downtown Kingston with our investment of over J$3.25 billion.
As our Company continues to streamline its structure in alignment with our 100th Anniversary objectives, changes were made at the Senior Management level, which will take effect on 1 April 2019.
The changes form part of our ongoing process of change management and transformation announced by the company in August 2018. In this constantly changing operating environment, our goal is to create an agile, efficient and high performing company in order to deliver on our vision of becoming a Global Consumer Group.
Prof Gordon V. Shirley Chairman GraceKennedy Group
To view full 2018 Annual Report click HERE