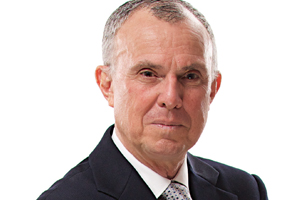 #1 Massy Holdings Limited – Businessuite 2019 Top Trinidad and Tobago Company by US$ Revenue

The Group performed commendably in 2018 after two disappointing years in 2016 and 2017.
Performance
In 2018 the Group achieved its performance objectives through the execution of Business Unit initiatives combined with focused attention to key corporate level strategies such as, the implementation of a Group Indirect Procurement function. These strategies were well executed and as a result, while the Group's Third-Party Revenue grew by 2 percent, Profit After Tax grew by 37 percent to $565 million, increasing Earnings Per Share by 38 percent from $3.85 in prior year to $5.32.
In 2017, the Group suffered setbacks from discontinued operations arising from the sale of Massy Communications and an investment in an Information Technology (IT) services company in Costa Rica. The Group also incurred significant losses claims relating to three Category 5 hurricanes, two of which hit the Caribbean in the final two months of the 2017 financial year. In comparing the Group's continuing operations from 2017 to 2018, Profit Before Tax increased by 16 percent.
"The Board and Management continue to focus on delivering sustainable, profitable growth to our investors. We know how important our dividends are to shareholders and maintained them in 2016 and 2017 despite disappointing profits. We have again decided to maintain the total Dividend Per Share for the year at the same level as last year at $2.10 per share." 
Facing The Future 
The Group faces an exciting future. While there are still challenges to be met in economies like Barbados, there are significant opportunities to be explored in Guyana, Colombia and other Latam countries in the Caribbean Basin. I wish to thank Sidney Knox for his vision to initiate and drive the Group's significant investment in, and continuous support for, Guyana. The example he set lives through the legacy of other leaders and the strong management team and compliment of staff in our Guyana operations. As the Group celebrates its 50th Anniversary in Guyana, we are well poised to benefit from the economic growth and prosperity that will be ushered in by a new era as a major oil producer.
The Group's new vision and strategy to apply increasing focus to its business operations and investments are welcomed and encouraged by the Board. We believe that we have the right strategy in place, driven by a skilled and experienced leadership team who are supported by a highly engaged and committed organisation of great people.
Robert Bermudez Chairman Of The Board Massy Holdings Limited 
To view full Massy Holdings Limited 2018 Annual Report click HERE