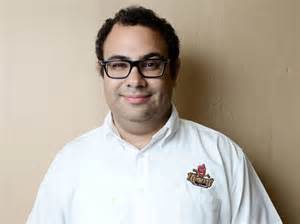 Caribbean Cream Reporting 5% Jump in Six Month Revenues To JA$840M
Caribbean Cream Limited (CCL), which trades as Kremi, is reporting revenue for the six months ended August 31, 2019 of JA$840 million an increase of 5% or JA$40 million above the same period for last year.
The second quarter's revenue was JA$422 million, which increased by 9% or $34 million versus a similar period last year.
Cost of operating revenue for the half year was $571 million, increasing by $55.9 million over the same period last year.
The quarter's cost was $288.8 million which increased by 15% or $38 million when compared to the same period last year.
Commenting further on the results Managing Director Christopher Clarke is reporting that the Company continues to experience price increases in its' local purchases along with increased costs in utilities, specifically water due to the recent prolonged drought, forcing the company to buy more trucked water than normal.
The Company also reported gross profit realized for the half year of $268m and for the quarter $133 million.
Net profit before tax for the half year was $40 million and for the quarter was $16.8 million respectively.
On the Balance Sheet, the company continues to remain strong as total assets less current liabilities amounting to $874 million maintains its' upward trend where it forges ahead with its investment in property, plant & equipment with the objective to improve operating efficiencies and diversify product offering.
The company also reported additional costs associated with the opening of their new Depot in May Pen.
The Company now controls four (4) depots for the distribution of its products where the expectation is to increase their sales reach and competitiveness.
In April of this year CCL commissioned its new novelty line to produce stick products and launched its new line of icicles. Initial sales have been encouraging. To support this product, they have kicked the advertising campaign into high gear, with visibility on TV, Radio, Billboards and Social Media. This combined with In-store sampling continue to keep this new product in the forefront of consumers' minds reported Clarke.