Businessuite 2019 Top Barbados CEO – John M. B. Williams, Chief Executive Officer, Cave Shepherd & Company Limited
| | | | | | | | |
| --- | --- | --- | --- | --- | --- | --- | --- |
| NR 2018 | NR 2019 | | Chief Executive Officer | Businessuite 2019 Top 10 Barbados CEO's by % Change in US$ Profit after Tax | US$000 2019 | US$000 2018 | % Change |
| 2 | 1 | BB | John M. B. Williams | Cave Shepherd & Company Limited | $4,750 | $3,471 | 136.87% |
| 1 | 2 | BB | Diane Payne | West India Biscuit Company Limited | $4,527 | $4,479 | 101.09% |
| 4 | 3 | BB | Dodridge D. Miller | Sagicor Financial Corporation | $102,950 | $115,874 | 88.85% |
| 3 | 4 | BB | Anthony Ali | Goddard Enterprises Limited | $22,205 | $28,397 | 78.20% |
| 0 | 5 | BB | Colette Delaney | First Caribbean International Limited | $100,812 | $141,524 | 71.23% |
| | | BB | | BICO Limited | ($71) | | |
| | | BB | | Insurance Corporation Of B'DOS Limited | ($4,442) | | |
NR: National Rank
John Williams joined Cave Shepherd & Co. Limited as Chief Executive Officer in 2006 and was appointed to the Board in 2007.  Mr. Williams serves as a Director on the Boards of Bridgetown Cruise Terminal Inc., Duty Free Caribbean (Holdings) Ltd, GCS Limited and SigniaGlobe Financial Group Inc. associates of Cave Shepherd & Co. Limited.  He is also a Director of subsidiaries, DGM Holdings Inc. and Fortress Fund Managers Limited.
Mr. Williams has over 25 years' experience in senior management positions in both services and manufacturing industries.  In 2011, he was appointed Chairman of the Barbados Private Sector Association, a position he held until January 2014.  Previously, he has served as President of the Barbados Chamber of Commerce and Industry and Deputy President of the Institute of Chartered Accountants of Barbados.
Mr. Williams is a Mathematics graduate of Manchester University, UK.  He is a fellow of the Institute of Chartered Accountants of England and Wales (FCA) and the Institute of Chartered Accountants of Barbados (FCA).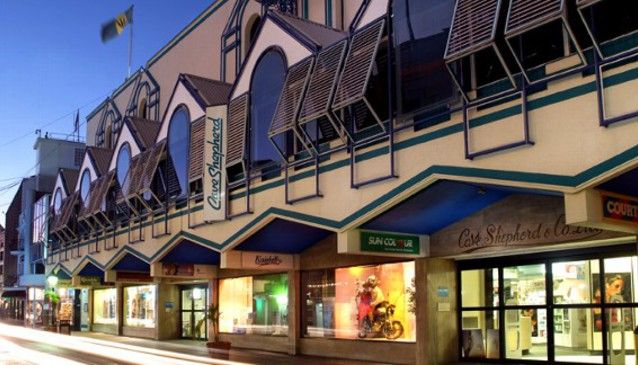 The Company
The Cave Shepherd Group recorded a net profit attributable to equity holders of $7.5 million for the year ended December 31st, 2018, a creditable increase on the $6.1 million reported in 2017. The current year profit equates to an Earnings per Share (EPS) of $0.41 compared to $0.33 in the prior year.
The majority of our businesses recorded improvements in their operating performance, and our overall profitability had an uplift from a gain relating to the amalgamation of Signia Financial Group Inc. and Globe Finance Inc. which was somewhat offset by declines in our investment portfolio as global stock markets retreated from the gains achieved in recent years.
Total dividends for the year were $0.18 per share compared to $0.13 per share in 2017. The dividend for 2018 is in line with our policy of raising dividends in line with improvements in the underlying profitability of the Group.
The company's share price on the Barbados Stock Exchange at December 31st, 2018 was $4.60 up from $4.01 where it ended the previous year. We are pleased with the continued improvement in the share price but note that when compared to the underlying net book value per share of $6.16 we still believe the share represents excellent value especially with the track record of improving earnings. During the year we continued our policy of share buyback, purchasing 42,123 shares at a total cost of $174,575.
We have maintained our strong balance sheet with net assets at December 31st, 2018 increasing to $112.8 million compared to $108.7 million at the end of 2017.
The growth of our Cave Shepherd Visa Card business is reflected in the increase in our receivables and this was funded through the raising of additional unsecured fixed income notes.
Retail
Our principal retail associate, Duty Free Caribbean Holdings recorded a year of improved performance. Sales and profits in our Colombian Emeralds International jewellery business were up as the Caribbean benefited from a strong year of tourism growth and spending.  Our non-jewellery business, which relies on a blend of local and visitor patronage, held its own as increased visitor spend was offset by weak domestic expenditure in Barbados due to higher taxes and economic uncertainty.
We continue to explore opportunities for store expansion and plan to add two new locations in 2019.
GCS Limited (Ganzee) contributed another year of solid performance with sales and profits in line with the prior year. We are aggressively looking to expand Ganzee outside of Barbados and Grenada where we currently operate; and are planning to open a new location in another Caribbean island in 2019.
Financial Services
Fortress Fund Managers' profitability was up on the prior year as a gain on the sale of the management shares in Fortress Caribbean Property Fund was offset by a loss in Fortress' investment portfolio. The sale of the Property Fund, which we commented on in last year's report, was completed in May 2018 and we are pleased that we were able to find a purchaser of the quality and reputation of the Eppley Group from Jamaica. This sale allows Fortress to focus on its core asset management and pension businesses.
The Fortress Caribbean Growth Fund remained closed to new lump sum investments during the year as the factors which had triggered its original closure, Barbados' macroeconomic problems and a lack of investment opportunities for local dollars, continued during the year. With the decisive new macroeconomic policies adopted in Barbados in the second half of the year, combined with recent investments made by the Growth Fund in global markets, the decision was made to reopen this fund to new lump sum investments in 2019 albeit with limits to ensure that as many investors as possible can have access to the Fund.
Fortress' defensive position on government of Barbados debt, which it has held for several years, meant that its investors were well shielded from the debt restructuring exercise undertaken by the government of Barbados in the second half of the year.
The Cave Shepherd Visa Card delivered a year of excellent performance led by growth in transaction value of 22%. This improvement, together with well controlled expenses, resulted in a significant improvement in the profit performance. Notwithstanding the difficult economic climate, the levels of delinquency were maintained within historical ranges and are considerably better than the industry average.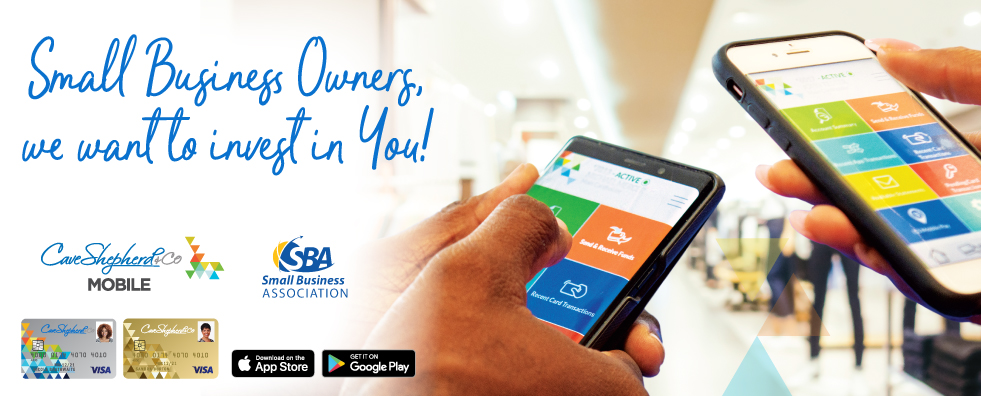 In August 2018, we launched the Cave Shepherd Card Mobile Payment App. This App allows users to check the status of their accounts, receive and make transfers to other cardholders and pay for goods and services at businesses who have partnered with us. The latter feature will be especially attractive to micro, small and medium sized enterprises, which have often been unable to utilise traditional credit card offerings provided by commercial banks. Not only is the App easy to activate but the commission rate of 1.75% is considerably less than that normally charged by commercial banks. Less than six months after the launch, we had more than 10,000 downloads of the App by our cardholders and we are very excited about the prospects for this new feature of our credit card business.
Towards the end of the year, and as a consequence of the amalgamation of Signia Financial and Globe Finance the decision was made to close the Globe Visa Card Program and offer all Visa cardholders who were in good standing an automatic preapproved transfer to the Cave Shepherd Visa Card Program. This transfer went very smoothly, and we are pleased to welcome 1,368 former Globe Visa cardholders to the Cave Shepherd Visa Card family.  Overall the Cave Shepherd Visa Card business not only has performed well financially but has also embraced technology and innovation; and we are very confident that it has a bright and prosperous future.
SigniaGlobe Financial Group Inc., the new company formed out of the amalgamation of Signia Financial Inc. and Globe Finance Inc. came into being on September 4th, 2018. Last year, we reported that a non-binding letter of intent had been signed to amalgamate the two companies, and subsequently negotiations were successfully completed, and the amalgamation finalised.
The new company is headquartered in Hastings and will have branches at Haggatt Hall and in Bridgetown. The management and staff of both Signia and Globe must be congratulated on the thorough and professional manner in which the two companies have been brought together as a single, cohesive business.
From a commercial perspective, Signia had a solid year of performance in an environment where the levels of commercial activity were very subdued and where individual borrowing was also constrained by economic uncertainty. Furthermore, the combined entity incurred various costs associated with the amalgamation which impacted profitability.
Although the Barbados economy has not yet returned to full growth, we are confident that the newly amalgamated business is well positioned to deliver improved profitability in line with our expectations.
DGM Financial Group had an excellent year with revenue and profit growth exceeding expectations. This business is now on a solid growth trajectory. The changes to the International Business Tax regime announced by the government of Barbados in late 2018 should provide further confidence to the sector as a whole and allow the growth to continue.
Other Investments
Bridgetown Cruise Terminals Inc. (BCTI) had an unsettled year as its landlord Barbados Port Inc. (BPI) attempted to give it notice to terminate its lease. As a result, BCTI applied to the Court for an injunction which was granted and required the parties to go to arbitration. We are pleased to report that the position of the BPI was modified in the second half of the year and, as a result of the resumed dialogue, an agreement, in principle, has been reached to extend the lease, but with BCTI receiving a smaller share of cruise passenger head tax revenues.
Our property joint venture companies, CS&C Joint Venture and The Sunset Crest Joint Venture, both reported acceptable financial results, though reflecting a decline on the prior year. This decline was attributed to fair value losses that were recorded on the revaluation of these properties during the year, compared to fair value gains recorded in the prior year. During the third quarter of 2018, one of the joint venture partners sold its share in the CS&C Joint Venture to the remaining partners, which resulted in us increasing our shareholding from 16% to 20%.
Year In Review
The year under review was politically eventful for Barbados as a new Government was elected in May 2018 with a historic mandate.  Since then, the new administration has tackled some of the country's most pressing macro-economic problems over a relatively short period of time.  These included restructuring of domestic public debt, negotiating an agreement with the International Monetary Fund and undertaking a major overhaul to the country's international business regime to comply with requirements of the Organisation for Economic Cooperation and Development.
The restructuring programme necessitated the reduction of the number of persons employed in the public service and introducing new taxes to reduce the fiscal deficit. Although painful and having a short term negative effect on individuals and businesses, taking decisive action was necessary and long overdue.
As a company, we will suffer some immediate adverse effects, as individuals have reduced disposable income and may face financial challenges.  However, we are in absolute support of the fundamental and decisive action, and are very optimistic that in the medium and long term Barbados will return to the path of recovery and sustainable growth, which will benefit businesses and individuals alike.
Additionally, the harmonization of the international and domestic tax rates is one of the boldest and most progressive policies adopted by any government in recent history.  It bodes well for Barbados globally, as such a policy positions Barbados to compete formidably in the international business sector.  From a domestic and regional perspective, it should lead to increased investment by domestic and regional entities and boost overall returns on investment.
We are once again looking with confidence to the future, to make new investments, create new jobs as well as value for our shareholders.
We look forward to 2019 and expect the company to continue the trend of improving performance.
 John M. B. Williams, Chief Executive Officer, Cave Shepherd & Company Limited
To view full 2018 Annual Report Click HERE
Businessuite 2018 Top Barbados CEO – Diane Payne, The West India Biscuit Company Limited (WIBISCO)
Businessuite 2017 Top Barbados CEO – Gary Brown Chief Executive Officer CIBC FirstCaribbean International Bank
2016 Businessuite Top Barbados CEO – Mr. Richard Cozier Banks Holdings Limited