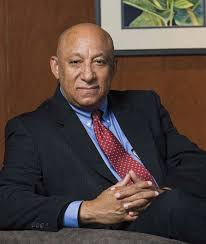 The Sagicor Group is a leading provider of insurance products and related services in the Caribbean region. It also provides insurance products in the United States of America (USA) and banking services in Jamaica. Our main business lines are life, critical illness and health insurance, annuities and pension management, asset management, together with property and casualty insurance. The customer base is predominately individuals but certain lines are marketed to employers to provide employee benefits, and to commercial enterprises to provide property and casualty coverage.
Sagicor currently operates in 22 countries and maintains a strong market position in most of the markets where it operates. Its primary business is the provision of insurance (life, annuity, health and property and casualty) and financial services, including pension management, asset management and banking. Sagicor operates its business primarily through its three reporting operating segments.
Sagicor's objective is to be a leading insurance and financial services provider of world class products and services to better serve its customers and other stakeholders in its markets. Sagicor is expanding its banking and asset management business in the Caribbean, where it has strong brand recognition and market shares.
Net income totalled US$102.9 million in 2018, a decrease from US$115.9 million in 2017. This decrease, as explained in more detail below, was primarily driven by a moderate decline in net income from discontinued operations totalling US$7.1 million in 2018 compared with a net income of US$10.1 million in 2017 and a 9.5% decrease in net income from continuing operations to US$95.8 million in 2018 from US$105.8 million in 2017.
Net income from continuing operations closed at US$95.8 million for the year ended December 31, 2018 compared to US$105.8 million for the same period ended December 31, 2017; a decrease of US$10.0 million or 9.5%.
On September 7, 2018 the Government of Barbados (GoB) entered into a staff-level agreement with the IMF to provide financial and technical assistance. As part of the programme, the GoB launched a debt exchange offer for GoB domestic Barbados-dollar debt holders on September 7, 2018.
The GoB announced on October 15, 2018 that its debt exchange offer received unanimous support from the domestic creditors. A restructuring plan has not yet been announced for external US dollar denominated debt.
The Sagicor Group has made a gross provision of US$98.8 million and took a charge, net of off-setting adjustments, of US$48.8 million attributable to shareholders. Sagicor does not expect that there will be any incremental impact on the Group as it relates to the external US dollar denominated debt.
Revenues from continuing operations reached US$1,484.3 million in 2018, an increase of US$265.7 million from US$1,218.6 million in 2017, for the reasons detailed as follows: Sagicor generated net insurance premiums that totalled US$1,054.0 million in 2018, a 41.4% increase from US$745.6 million in 2017.
Net premium revenue from life insurance and annuity was US$852.0 million in 2018, a 50.1% increase from US$567.6 million in 2017. Life and annuity represented 80.8% of net premium revenue in 2018 and 76.1% in 2017.
While premium income was solid in all business segments, the USA segment showed significant growth with net premium income increasing from US$86.7 million in 2017 to US$390.0 million in 2018; an increase of $303.3 million.
Dr. Dodridge D Miller Group President and Chief Executive Officer Sagicor Financial Corporation