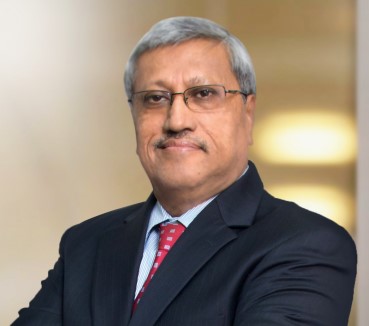 Businessuite 2019 Top Guyana CEO – Komal R. Samaroo Executive Chairman & President Demerara Distillers Ltd.
| | | | | | | |
| --- | --- | --- | --- | --- | --- | --- |
| NR 2019 | | | Businessuite 2019 Top 5 Guyana CEO's by % change in US$ Profit after Tax | US$000 | US$000 | % |
| | | | | 2019 | 2018 | Change |
| 1 | GY | Komal R. Samaroo | Demerara Distillers Ltd. | $16,356 | $12,591 | 129.90% |
| 2 | GY | Nigel M. Baptiste | Republic Bank Guyana Ltd. | $15,635 | $13,264 | 117.88% |
| 3 | GY | Clifford Barrington Reis | Banks DIH Ltd. | $22,856 | $20,551 | 111.22% |
| 4 | GY | Richard Isava | Guyana Bank for Trade & Industry Ltd. | $7,225 | $7,363 | 98.13% |
| 5 | GY | Eton M. Chester | Citizens Bank Guyana Inc. | $3,005 | $3,518 | 85.40% |
Mr. Samaroo is the Executive Chairman of Demerara Distillers Limited (DDL), one of the leading rum producers of the Caribbean and the home of El Dorado Rum, in Guyana. He has been instrumental to the development of the region's rum industry over the last 47 years, having held several key positions at DDL, including Managing Director and Vice President, International Marketing.
Mr. Samaroo also serves as Chairman of the Board of Directors of National Rums of Jamaica and Diamond Fire & General Insurance Inc. and Director of Demerara Bank Limited and the Institute of Private Enterprise Development Limited (IPED). His numerous awards include the Golden Arrow of Achievement awarded by the President of Guyana in 1993, for service of an exceptionally high standard, in the field of Financial Management and Business.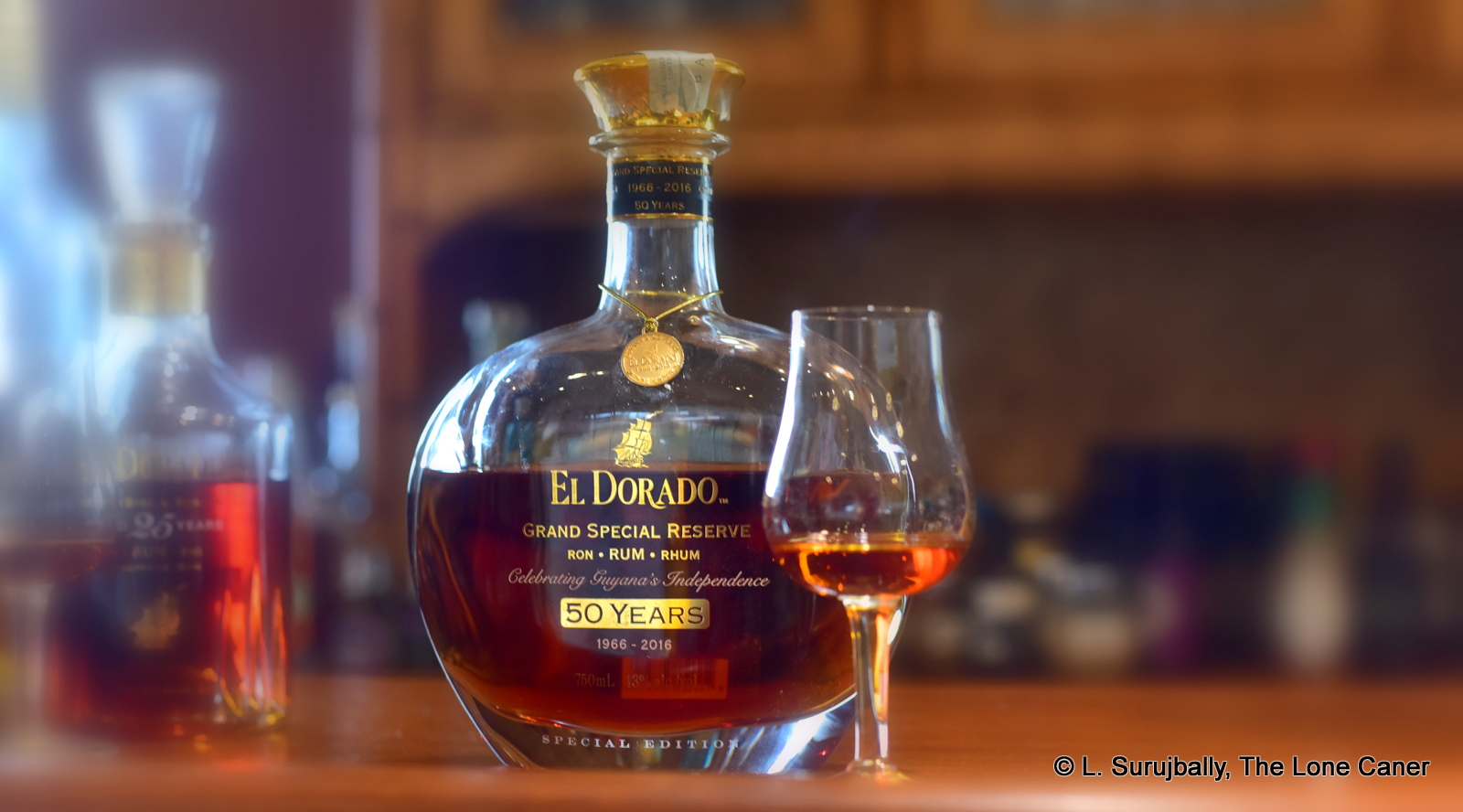 The Company
The core business of Demerara Distillers Limited for the three centuries has been Demerara Rum. In the 17th Century, every sugar plantation had its own small distillery and these, with the passage of time, were gradually consolidated into one distillery at Diamond on the East Bank of Demerara.
The Company's alcoholic products especially its rums, including its flagship brand, the El Dorado 15 Year Old Special Reserve, and its other brands – the El Dorado 25 Year Old, the El Dorado 21 Year Old, the El Dorado 12 Year Old, the El Dorado Cask Aged 8 Year, the El Dorado 5 Year Old, the El Dorado Cask Aged 3 Year, the El Dorado Deluxe Silver Aged 6 Year – are well known in the Caribbean and International markets.
The Company is also a leading supplier of bulk rum to bottlers in Europe and North America and its Bulk Terminal ensures the most efficient service to customers.
Financial Performance
It is with great pleasure that I announce to shareholders that the 2018 financial year was another very successful year with excellent performance from our Group. Revenue, both local and international, continued to show encouraging growth while significant progress was made in key areas of diversification.
Our Group depends on international markets for a significant portion of its revenue. Hence, continued growth in the global economy is important for ongoing market expansion.
Global expansion, which has been growing in recent years, has reportedly weakened in 2018. According to The World Economic Outlook Update released by the International Monetary Fund in January 2019, in 2018, the global economic growth declined to 3.7%, slightly down from the 3.8% recorded in 2017. Further reduction has been forecasted for 2019.
In the meanwhile, the Group continues to pursue every opportunity to improve the level of international competitiveness. A study undertaken by the West Indies Rum and Spirits Producers Association has shown that the regional spirits industry faces significantly more bureaucratic red-tape, through archaic regulations, than the spirits industry in the developed world.
In the course of 2018 therefore, we have made representations at the national policy-making level and we are hopeful that a process of modernization of the regulatory framework for the spirits industry would be undertaken. This is necessary for DDL, as a local spirit producer, to be placed in a position to fairly compete with our counterparts regionally and internationally.
Locally, the Guyana economy was expected to grow by 3.4 percent in 2018, representing a significant improvement on the 2017 growth of 2.1 percent. Sugar production in the year was reported at 104,596 and projected to increase to 145,000 by 2021.
The downsizing of the local Sugar Industry has had negative impact on our Operations in 2018. Domestic molasses supply was inadequate to meet the Distillery's production demands, based on orders from our longstanding customers. In order to meet this shortfall, therefore, our Operations had to resort to importing 14,000 tons of molasses with an attendant high logistics costs.
During the year, we explored the option of bidding for the Enmore Sugar factory, but did not pursue this option, as the substantial costs associated with the requisite rehabilitation did not present a viable solution.
The future outlook for the newly emerging Oil and Gas sector continues to be very positive with increase in proven reserves and projected production. We anticipate that, if managed and monitored properly, this Sector will have an exponential impact on the economy of Guyana in the next few decades.
Results For 2018
The Group recorded its highest revenue ever in 2018. Total revenue for the year was $21.862 billion, an increase of $2.293 billion, or a 12% increase on the total revenue of $19.569 billion recorded in the previous year.
The Group Profit after Tax was $3.279 billion compared to $2.6 billion in 2017, an increase of $679 million, or 26%.
Group Profit before Tax for the year was $4.362 billion compared to $3.551 billion in the previous year, an increase of $811 million, or 23%.
Earnings per share were $4.26 compared to $3.38 the previous year.
For 2018, Shareholders Funds increased by 16%. Capital Expenditure totaling $2.187 billion, incurred during the year, was all financed by self-generated funds. Additionally, bank borrowing, in the form of loans and overdraft, was reduced by $1.437 billion from funds generated by the Group in the year.
The net debt to equity ratio at the end of the year improved from 0.13:1 in 2017 to 0.06:1 in 2018.
Subsidiaries
Distribution Services Ltd (DSL) increased its Profit before Tax to $404m, from the previous year Profit before Tax of $396m, representing an increase of 2%.  As reported last year, a new central distribution warehouse for this Subsidiary was being constructed at Plantation Great Diamond, East Bank Demerara for its wholesale business. It is expected that this project will be officially commissioned in March this year. DSL is currently developing a plan to modernize its retailing business to meet the expectations of its customers.
Despite an 8% growth in its gross revenue, Demerara Shipping Co. Ltd. (DSCL) recorded a decline in profit of 8% on account of increased expenditure on the wharf facilities and equipment maintenance. DSCL's Profit before Tax for the year was $121m compared to $132m in the previous year.  DSCL has embarked on a phased program for the rehabilitation and modernization of its Office and Port Facilities.  In 2018, $40m was expended, in this regard, and $940m is projected for capital upgrades in 2019.
Tropical Orchard Products Company Ltd. (TOPCO) had a much- improved year, turning around its 2017 loss of $53m to a profit of $20m. TOPCO's gross revenue for the year was $580m, an increase of 160% a significant portion of which was as a result of TOPCO's continued commitment to supplying fresh juices to the National School Feeding Program.
Overseas subsidiaries contributed Profit before tax of $159m in the year compared to $210m the previous year. As a result of significant consolidation of the customer base for its bulk products, we have agreed to phase out the operations of Demerara Rum Co. and service these customers directly by the parent company.   The Group therefore, plans to fully liquidate Demerara Rum Co in 2019.
Dividends
An Interim Dividend of $0.25 a share was paid in December 2018. The Directors have recommended a Final Dividend of $0.85 per share which, if approved by the Shareholders, at the upcoming Annual General Meeting, will result in a total dividend for the year of $1.10 per share. In the previous year, the dividend payment totaled $0.80 per share.
Capital Expenditure
During the year, we successfully completed the construction of the new Barrel Warehouse facility in order to increase our rum aging capacity by another 30,000 barrels. The Barrel Warehouse was commissioned on March 16, 2018 by the Honorable Minister of Foreign Affairs Mr. Carl Greenidge.
In October 2018, we commenced preparatory work for the construction of a new and modern Blending Plant. This Plant will utilize the latest digital technology to improve operational efficiency, reduce costs and will also replace the existing Blending Operations.  This new Blending Plant, which is estimated to cost $465m is expected to be completed by the end of June 2019.
In pursuance of our diversification strategy, the Group will also be focusing on expanding the operations of TOPCO. The first phase of the project is to expand and automate the extraction of pulp from local fruits. This project will expand market opportunity for local fruit farmers and create new incomegenerating opportunities for new entrants into the agricultural sector.
The second phase of the project entails the expansion and modernization of the packaging facility for the TOPCO range of juices. The project is designed to allow for flexibility in the range of products to cater for the domestic and regional market.
Building Human Capacity
In order to support the growth in our business in an increasingly competitive environment, the Group continues to invest in staff
development.  Apart from our Cadetship and Management Trainee Programs, we have exposed several members of our Technical and Managerial staff to several relevant training programs conducted both locally and overseas.
The Group has also invested in KRONOS, an industry leading Human Capital Management System intended to help manage and provide
insights for Human Resource Management (HRM) within the organisation. With the implementation of KRONOS, there has been improved accessibility to electronically stored data captured in a timely manner for HRM, Payroll, Training, Talent Management and
Timekeeping all accommodated in one system. The intention of this System is to continuously improve on our operational efficiencies and provide accessible HR information for planning and management purposes.
Systems And Standards
Our production facilities and supporting systems have been ISO certified since 1995 and we have continuously improved our quality systems over the years. In July 2018, we successfully transitioned to the ISO 9001:2015 version of the Standard.
Additionally, our Distillery Operations was successful in its annual Hazard Analysis and Critical Control Points (HACCP) audit conducted by SGS; the Liquor Bottling Plant sustained its commendable performance in the annual Good Manufacturing Practices (GMP) audit; while our non-alcoholic Beverage Operation was successful in the Annual American Institute of Bakery (AIB) Food Safety audit as well as the Global Audit conducted by Pepsi Cola International.
Future Prospects
We are hopeful that domestic molasses production would increase in the next few years to fully meet our production requirements.
Consistent and reliable supply of basic raw materials is vital if we are to maintain and expand our markets. We will therefore, continue to meaningfully engage our suppliers to ensure the adequacy and sustainability of such basic raw materials.
In addition, we will explore all avenues to continuously improve our operational efficiencies through the use of modern technology as we seek to maintain global competitiveness in all areas of our business. We will maintain our focus on the sustained development of our brands in the international market, both in terms of increasing presence in existing markets as well as accessing new markets.
With the completion of our new DSL Distribution Warehouse in the first quarter of this year and with the expansion of TOPCO's production capacity, we expect that by early next year, the Group's Operations will be much more diversified.
There are other areas of diversification that are engaging the attention of the Group but decisions will only be made after the necessary feasibility has been completed.
The new investments being undertaken by the Group as well as the aggressive marketing activities being executed should keep the Group on a firm growth path for the coming years.
Komal Samaroo Chairman
Businessuite 2018 Top Guyana CEO – Eton M. Chester Managing Director, Citizens Bank Guyana Inc.