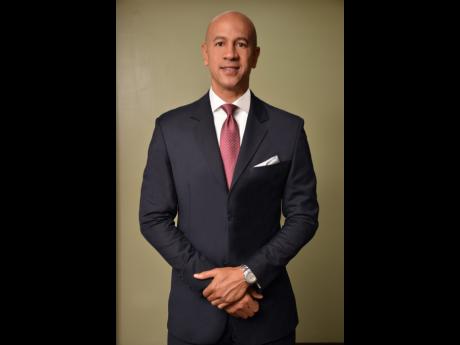 Can Zachary Harding Fix SSL Venture Capital Jamaica Limited?
Recently appointed Chief Executive Officer for SSL Venture Capital Jamaica Limited (SSLVC), Zachary Harding is reporting that their auditors have now given the company a clean bill of health for the audit period July 2018 to June 2019.
The following is his first report to shareholders since his appointment.
"Following concerns from our auditors, we commissioned a twelve (12) month audit from July 2018 to June 2019.
Our auditors, Baker Tilly undertook a review for the period July 2018 to December 2018 so as to clear audit issues raised from the previous audit period, for which the company was Qualified in relation to the Audited Financial Statements as at December 2018.
Following this review, we have resolved all outstanding audit issues and issues raised during the previous audit.
Our auditors have now given us a clean bill of health for the audit period July 2018 to June 2019.
The businesses went through tremendous stress during the period under review as most of the year was focused on issues raised during the prior audit and to ensure compliance and implementation of systems and control procedures to prevent a recurrence of those issues.
As such most of our efforts were concentrated on structural and internal management as well as operational changes to improve efficiency and effective management for greater profitability in the near future.
Our results are therefore reflective of some of these costs that were necessary to ensure that all our companies were brought to a state where structural and management issues would no longer consume most of our attention and focus.
We can now look forward to growing our businesses and providing the necessary fiduciary oversight and best in class management to ensure profitability and sustainability for our shareholders.
We do not anticipate these abnormal expenditures going forward as we are confident that we now have in place the relevant systems, internal control procedures and competent management to build on our successes.
As we turn our attention to the financial statements it should be noted that the group recorded revenues of $322 million which was a significant improvement over the corresponding period.
This level of revenue growth is expected to continue the upward trend for the foreseeable future as we strengthen the capacity of our business and support the capital needs which will assist in driving revenues higher.
For the year ended June 2019, the group made losses of $76.9 million, primarily as a result of the efficiency improvements made, the benefits of which we expect to realise going forward.
Despite it being a very challenging year with many internal distractions, including resignations of key management, we remain confident in our business and its ability to deliver value to you our shareholders.
Consequently, we have moved with haste to engage and appoint some key personnel who we believe have the experience and competence to turn our group around and to deliver and unlock great value for you our shareholders.
We are very confident in the new team that has been tasked to improve operations and to deliver value and we ask for your continued support as we implement and drive growth in all our business segments."
Chief Executive Officer for SSL Venture Capital Jamaica Limited (SSLVC), Zachary Harding
SSL Venture Capital Jamaica has been rocked by an ongoing exodus of Directors and senior management the most notable been Mark Croskery who stepped down as Chairman and CEO of SSL Venture Capital Jamaica Limited (SSLVC) in what the company says is to pursue other opportunities,
Other recent departures include Miss Cecile Watson who has resigned as a director from SSL Venture Capital's Board of Directors and Mr. Richard Forbes who resigned as a director from the Board of Directors of their Portfolio Company, Muse 360 Integrated Limited.
To view SSL Venture Capital Jamaica Limited (SSLVC) Audited Consolidated Financial Statements 30 June 2019 click HERE