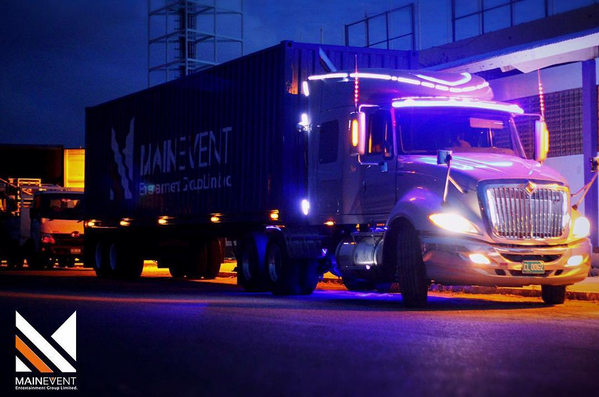 Main Event Entertainment Group Reporting 2% Jump In Net Profits For The Nine Months Ended July 31, 2019
Main Event Entertainment Group Limited is reporting for the nine (9) months ended July 31, 2019, a 28% or $299 million growth in revenues over the corresponding period last year, increasing from $1.1 Billion to $1.4 Billion.
Commenting on the unaudited results Chief Operations Officer Richard Bair said that revenue growth has maintained this year, driven by their sustained thrust to diversify the Company's core income stream.
With respect to the M Style experience, their presence in the west and the M Academy project have been material contributors to this growth, where $268 million in revenues and another $4.2 million in other income, are attributable to these newer products and offerings he reported.
Commenting further he said that gross profits have grown 18%, from $509.6 million for the same period in 2018 to $603.6 million in the current year.
Having encountered cost control challenges this year, he said that they have taken note of increased prices in third party inputs and increased incidents of inefficiency internally and are actively reviewing their processes and logistics with the aim to improving efficiencies.
Net profits for the nine months was $l08 million compared to $105.5 million for the same period one year ago; an increase of $2.613 million, or 2%.
Operating and administrative expenses have shown a 98.94 million or 25% increase relative to the previous year, as more material increases have occurred in depreciation charges, salaries and related costs, transportation expenses, property related costs and office expenses.
A $4.171 million or 31% increase in finance charges is associated with the larger loan facility held at the end of the current year.
Expenses for the current year to date also include a material provision of $22 million for Expected Credit Losses (ECL), in accordance with the provisions of financial reporting standard, The ECL provision in the current quarter was $15.7 million.
The Balance Sheet shows a $193.8 million or 22% increase in total assets over the similar period last year, with non-current assets having increased $72.9 million over prior year; while current assets show a $120.939 million increase.
Investments in fixed assets in the current year to date total $151.89 million as compared to $160.3 for the corresponding period in 2018.
Current assets of $470.4 million includes another $100.3 million in deposits on fixed assets, with material new equipment brought into business use in August 2019.
Cash flows from operating activities improved by $10.43 million over the prior year.
Increases in trade receivables and trade payables are in tandem with the increase in business volumes.
The net cash position has been impacted by higher levels of asset investment and increased debt servicing.
No further drawdowns have been taken on the US Dollar loan facility, which carries a balance of US$1.105 million at July 31, 2019.
A $4.574 million conversion loss has been incurred on long term loans in the current year to date.
Main Event Entertainment Group Limited closed the nine (9) months ended July 31, 2019 with earnings per share of 36 cents.