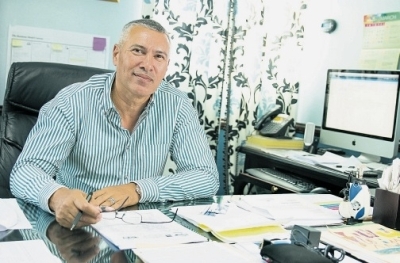 CAC 2000 Reporting A Loss Before Tax Of JA$39.4 For The Nine Months Ended July 2019
Chairman and CEO of CAC 2000 Ltd. Steven Marston is reporting that the company experienced a loss before tax of JA$39.4 for the nine months ended July 2019, a significant reduction on the profit before tax of JA$72.5 Million reported for 2018.
This he said even though their engineering team continues to regularly win new projects, which has resulted in an active project portfolio of over $800M and growing. All efforts are now being made to close as much of this as possible by the end of the financial year, October 31.
However, the Three Miles road works continues to hamper their ability to operate effectively, as the contractors continue to dig up the new road surfaces to place utilities such as sewage, water, drainage etc. and traffic flows are still chaotic.
Whilst this quarters numbers are down, he reported that CAC continues to adjust and persevere despite the construction chaos experienced, but they are finally seeing progress towards completion before November.
As a result of these developments CAC reported YTD revenue of only $738M, down by $171M compared to last year's revenues of $908.8M.
Gross profit of $239.2M was less than last years $352.8M, down by $113.6M, primarily due to reduced revenues and reduction in margins realized he reported.
Other income continues to be positively impacted by the Barbuda project and plans are in place to continue this trend by exploring further expansion within the territory.
He noted that the expenses related to design outsourcing for this project are in the legal and professional fees so there is some distortion of expenses.
Commenting further he pointed to improved efficiencies resulting in a reduction in selling, distribution and general administration expenses despite increased warehousing (rental and transportation), plus utility costs incurred to minimize the negative impacts of the construction.
Finance costs have increased due to increased borrowing to cover working capital shortfalls, due to reduction in walk-in cash sales.
On the balance sheet constrained capital expenditure, reduced inventory by $36,9M, reduced trade and other receivables by $61.5M, trade payables were down by $25.9M and borrowing up by $59.1M.
This improvement in working capital movements significantly countered the $102M fall off in operating cash flows with a resulting increase in available cash on hand.
CEO CAC 2000 closed the nine months with negative earnings per share of 31 cents, compared to the positive 56 cents reported for 2018.