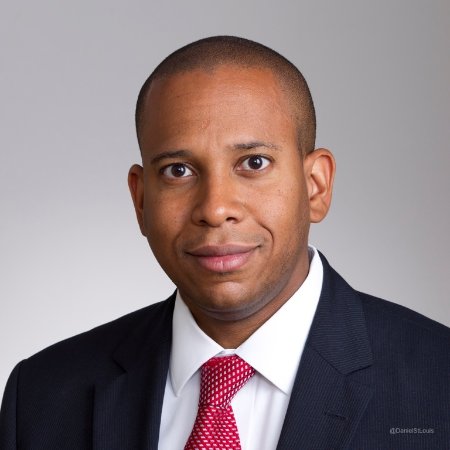 Scotia Group Reporting 12% Drop In Net Income To JA$9.8 Billion For 9 Months Ended July 31, 2019
Scotia Group Jamaica is reporting net income of JA$9.8 billion for the nine months ended July 31, 2019, which was 12% lower than $11.2 billion for the corresponding period last year.
Excluding gains on the sale of a subsidiary of JA$753 million included in prior year, and additional IFRS 9 related provisions of JA$625 million in the current year, net income is on par with prior year.
David Noel, President and CEO of Scotia Group Jamaica noted that the Group's loan portfolio recorded double digit growth increasing by 12% over the previous year.
Contributing to this growth he said, was the reduced residential mortgage rate of 6.99% which has been extended to the end of this financial year.
Total revenues excluding expected credit losses for the nine months ended July 31, 2019 was $33.8 billion, up $792 million or 2% above the comparative period last year.
Excluding the one-off impact of gains from sale of subsidiary last year, total revenues grew by 5%.
Loan and transaction volumes continued to grow across their business lines, however lower interest rates due to a stable macroeconomic environment and increased competition, resulted in margin compression.
Net interest income after expected credit losses for the period was $16.8 billion, down $1.2 billion or 7% when compared to the previous year.
Operating expenses amounted to $18.4 billion for the period, an increase of $2.1 billion or 13% compared to prior year.
Salaries and staff benefit costs increased by $762 million or 10% primarily due to increased incentives to the sales team resulting in the loan uptick, while other operating expenses grew by $1.2 billion.
The growth in operating expenses was attributable to increased technology investments such as ATM software, online banking enhancements, security chips for credit cards and network upgrade to support the digital strategy.
Asset tax expenses increased by $44 million or 4% to $1.1 billion due to the increase in the Group's assets.
Scotia Group Jamaica recently announced a JA$500 Million renovation of their flagship Scotia Centre branch, with state-of-the-art features designed around an enhanced customer experience focused on financial advice and solutions.
They are also making a $1 Billion investment in the head office building to create an environment that improves our employee experience and encourages collaboration.
Additionally, he said they have been making significant investments in their ATM network, which is the most used channel, noting that this year alone they have rolled out over 50 new ATMs including Intelligent Deposit Machines.
The Group continues to deliver solid financial results with strong growth in core business lines, somewhat tempered by the effects of margin compression and additional costs associated with investing for the future, this continues to demonstrate the success of intense focus on customers he remarked.
Shareholders' equity available to common shareholders grew to $116.2 billion, increasing by $3.3 billion or 3% year over year, as a result of internally generated profits.
The Board of Directors has approved an interim dividend of 51 cents and a special dividend of 74 cents per stock unit in respect of the third quarter, which is payable on October 23, 2019 to stockholders on record as at October 1, 2019.
The Group has also taken a decision to distribute accumulated earnings built up over several years. After factoring this distribution their capital remains strong to take advantage of future growth opportunities.