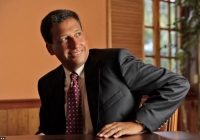 The Jamaica Broilers Group Performed Exceptionally Well In 2019, Reporting Record Profitability
Group President & CEO for the Jamaica Broilers Group Christopher Levy is crediting the Jamaican economy, which performed exceptionally well over the year, for creating a positive environment for corporates to thrive.
In his report to shareholders included in the company's just released 2019 annual report he indicated that the 2018 calendar year is recorded as the sixth consecutive year of growth for the country with a growth rate of 1.9 per cent, the highest since 2006.
For 2019, the Group performed exceptionally well, receiving record profitability with Group profit before tax at $3.01 billion, 13% above the prior year and a first in their sixty-year history.
The Jamaica Broilers Group, which operates across three major jurisdictions, reported revenues of JA$55.1 billion representing a 14% increase over the prior year with gross margin of 25.9% versus 26.6% for the prior year.
Total assets of $35.8 billion, is 15% above the prior year.
The Group he reports closed the year with net profits of $2.4 billion, which is an increase of 17% above the prior year.
Stockholders' equity of $14.8 billion, reflected a 17% increase from prior year with return on assets of 7.1% and return on equity of 17.3%, a 0.2% and 1.7% increase respectively. The effective tax rate was 21.2% (24.0% – prior year).
The Jamaica Broilers Group closed the 2019 financial year with improved earnings per share of $2.30 compared to $1.64 in the prior year.