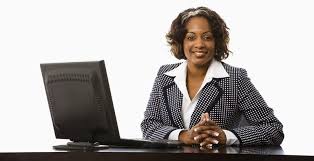 Jamaica GSS Project To Assist Local Firms To Digitise Operations And Embrace Growing Trends In The Sector.
A US$480,000 project aimed at strengthening the local outsourcing industry by enabling small operations to move up the value chain is being endorsed by the Government.
Minister without Portfolio in the Ministry of Economic Growth and Job Creation, the Hon. Pearnel Charles Jr., said that the Jamaica Global Services Sector (GSS) – Moving Firms up the Value Chain Project is a critical investment that will grow the Business Process Outsourcing (BPO) sector and create more high level jobs for young people.
He was speaking at the launch of the project on Wednesday (August 14) at the Inter-American Development Bank (IDB) headquarters in St. Andrew.
Minister Charles Jr. noted that the initiative, which involves partnership between the Compete Caribbean Partnership Facility (CCPF) and the Business Process Industry Association of Jamaica (BPIAJ), is in keeping with the Administration's commitment to support expansion of the BPO sector by assisting small, local firms.
"We reaffirm our commitment. We acknowledge all of the work that has been done by the stakeholders in the sector," he added.
The Jamaica GSS Project will assist local firms to digitise their operations and embrace growing trends in the sector.
Among the specific objectives is the development of a general GSS strategic road map to help members refine and improve their growth strategy and carry out an industry forecast to identify and move into niche markets.
Additionally, the project will optimise processes within the BPIAJ to meet members' needs for scaling up. This will be done by increasing the institutional capacity of the association to better serve its growing membership, improve advocacy capabilities, and develop more effective rules and procedures.
CCPF, a co-financing facility established by the IDB, United Kingdom Department for International Development (DFID), Government of Canada and the Caribbean Development Bank (CDB), is providing US$400,000 for the undertaking with US$80,000 from the BPIAJ.