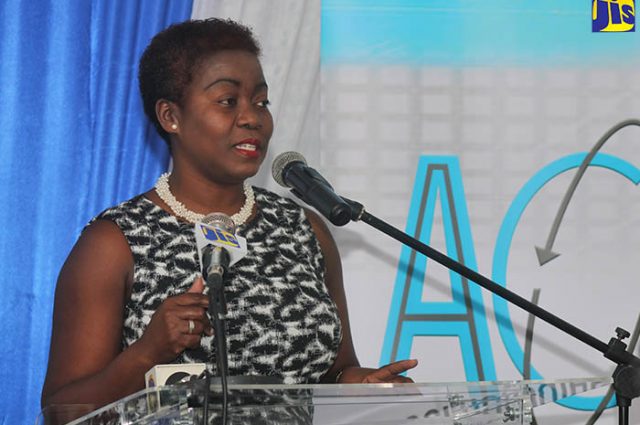 10 Companies To Be Selected For The Jamaica GSS Project
BPIAJ President, Gloria Henry, has announced that 10 companies will be selected for the Jamaica GSS Project To Assist Local Firms To Digitise Operations And Embrace Growing Trends In The Sector, and they will receive critical support over a period of 18 months.
A consultant will be engaged to develop the criteria to identify the firms. Ms. Henry said that the consultant should be on board by October "so we expect to end the year with the project already started."
She noted that the project is a continuation of critical support to Jamaica under the Compete Caribbean programme, and follows the establishment of the 200-seat incubator facility in Montego Bay in 2015.
"Since then, we have accommodated eight firms and we have created employment opportunities for over 2,000 employees directly and that has continued on a sustainable model," Ms. Henry said.
"We have since re-equipped the facility, put in new furniture, redesigned it, increase it by 10 per cent and we continue to evolve with that model to the extent that we are expanding the model into Kingston," she added.
The Complete Caribbean programme funded over 100 private sector projects across the region over the period 2010-2016.
The projects generated nearly 12,000 jobs; a 23 per cent increase in exports (US$153 million), as well as improvement in the business climate for some countries through policy or regulatory reforms.