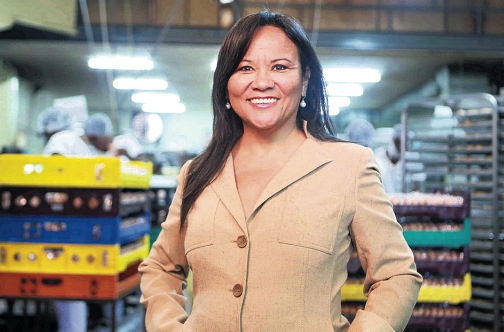 Honey Bun Reporting 16% Jump In Revenues and 24% Growth in Gross Profits From Increased Capacity From Plant And Machinery Upgrades
Honey Bun (1982) Limited is reporting stronger performance for their third quarter, relative to the same period last year, with revenues of JA$394.4 million. This the company reports is up 19% over prior year, due to increased capacity from plant and machinery upgrades.
Gross profit of $189.0 million was up on prior year by 29%, whilst the gross profit ratio closed at 47.9%, compared to 44.1% in the prior year.
Operating expenses were $153.7 million, a 12% increase over prior year.
Profit before tax for the quarter was $32.3 million, or 258% more than the same period last year.
The results were reported in just released Unaudited Financial Statements for the Nine Months Ended June 30, 2019.
Chief Executive Officer Michelle Chong commenting on the results reported that total year to date revenues amounted to $1.17 billion, or 16% over the prior year, whilst gross profits were $565.5 million or 24% over the same period last year.
The Gross profit ratio also saw improvements, closing the period at 48.3% compared to 45.2% last year.
Operating expenses of $421.9 million were up 15% over prior year, due mainly to increased sales and marketing spend as well as staff training and development costs.
Export sales for the nine months increased by 157% over prior year period.
Profit before tax for the period amounted to $144.5 million, an 80% increase over the same period last year.
Total non-current assets of the company at the end of the period stood at $589.4 million, a $69.5 million increase over the same period last year. Of this amount, $54.8 million was due to spend on property plant and equipment.
Total cash and cash equivalents were $147.5 million, or $63.4 million over prior year, whilst shareholders' equity closed the period at $729.7 million or 22% over prior year.
At a board meeting held on June 12, 2019, the Directors approved a dividend of $0.03 per share, payable on July 9, 2019, to shareholders on record at June 25, 2019.
Commenting further she indicated that in June, they introduced a new line of burger buns, the Shorty burger bun, packaged for the retail sales market, which is doing well and they are looking forward to further build out of this line.
They also launched new packaging on primary products to give them a new look and feel, but the same deliciousness as customers have come to know and enjoy.
Honey Bun closed the Nine Months Ended June 30, 2019 with improved earning per share of twenty-seven cents up from the fifteen cents reported in 2018.