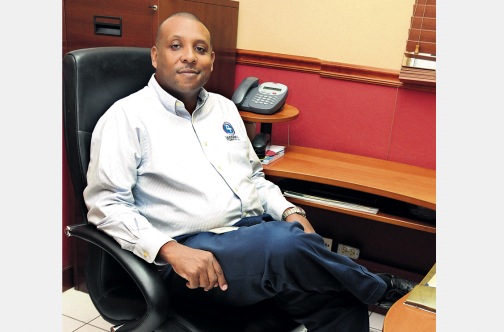 Caribbean Flavours And Fragrance Experienced Growth In All Revenue Segments Of The Business For 2018 Financial Year
Caribbean Flavours and Fragrance Limited continues on its path of improving its core competencies on a solid foundation, influenced by the policy decision of the Government of Jamaica to see to reduced sugar content in beverages. This according to Managing Director and Executive Director, Derrick Cotterell, in his report to shareholders included in the company's 2018 financial report.
The Company is supplying new products to the Suriname market as well as supplying of other flavours to newly-acquired customers in beverage manufacturing segment within the region.
Experiencing exponential growth in the fragrances component of the business, the ongoing implementation of the Company's strategic plan along with the upgrade in the manufacturing capabilities of the plant is ensuring that their response time to customers has improved Cotterell reported.
The Board and management is now focused on innovation and new product development, implementation of new strategies geared at revenue enhancement, new market penetration and strategic alliances which creates synergies and value.
These factors enabled growth in all revenue segments of the business he said.
Improvements experienced in the economy has positively impacted Caribbean Flavours and Fragrances Limited and it continues to be the choice supplier of quality fragrances and flavours in Jamaica and the other markets in which they serve.
Revenue for the reporting period ending December 31, 2018 was $674.30 million, representing a 64.21% improvement over the $410.64 million reported for 2017.
According to Cotterell, this growth in revenue is directly attributable to a combination of strategies which involves growth in new markets, availing of new developed solutions to the locally manufacturing sectors and improvements in logistics and inventory.
The financial impact of the holding cost associated with carrying higher inventory is apparent from these results.
Gross Profit Gross profit of $242.11 million was realized for this reporting period which translates to a $74.17 million or 44.16 % growth over the $167.94 million reported for 2017.
This growth translates to approximately 29% over a twelve (12) month basis and above the rate of previous years twelve (12) month growth.
This positive year over year growth and improvement in the gross profit all reflect the outcomes of an effective implementation of the strategic plan, as the company continues to implement new approaches aimed at reducing annual average cost of sales and logistics costs.
The net profit after tax of $115.88 million reported by the Company for this period represents a $33.0 million or 39.82% growth over the $82.88 million reported for the twelve-month period ended June 30, 2017.
The improvement in the bottom line growth is positively influenced by prudent management of the Company's operating costs, growth in revenue and further gains from efficiencies in purchasing and logistics management.
Taxation on profit became effective during this financial year.
Caribbean Flavours and Fragrances Limited closed the 2018 financial year with earnings per share of $1.29 cents, a 40.22% increase from the $0.92 reported in 2017.
More: Caribbean Flavours and Fragrances Limited (CFF) Annual Report for Financial Year 2018.