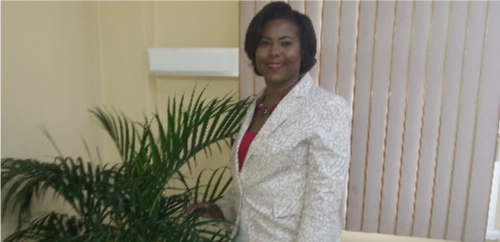 The LAB Takes Number Of Securities Listed On JSE Junior Market To 42, Market Capitalization Of Junior Market Now $145.5B.
The Limners and Bards Limited (The LAB) became the first Advertising Agency and Film Production Company to List on the Jamaica Stock Exchange yesterday.
Miss Andrea Kelly, General Manager, Jamaica Central Securities Depository (JCSD) & JCSD Trustee Services Ltd. stated at the official listing ceremony that the prospectus by The LAB was published on July 10, 2019. The offer opened on July 17, 2019 at 9:00 a.m. and closed on the same day at approximately 4:00 p.m. due to over-subscription.
The Company received 2,507 applications and applicants applied for approximately 866.97 million units valued at $866.97 million.
This was approximately 358% more than the company required, as the Company offered 189.14 million units valued at $189.14 million.
Including The LAB, the number of securities listed on the Junior Market is now 42 and the total number of companies listed on the JSE is 82, with the total number of securities listed being 117.
As at July 25, 2019, the market capitalization of the Junior Market amounted to $145.5 billion.
The market capitalization of The LAB amounted to $945.7 million, therefore the market capitalization of the Junior Market will increase to $146.48 billion and the overall market capitalization will amount to $2.04 trillion as at Friday, July 26, 2019.