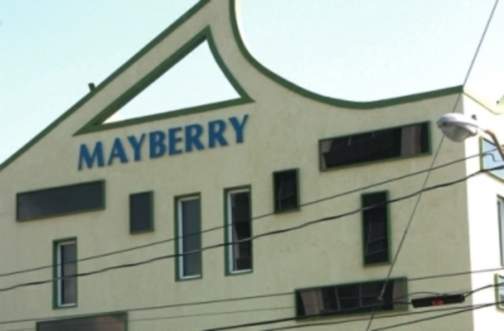 Mayberry Jamaican Equities' Reporting 60% Increase In The Company's Asset Base
Mayberry Jamaican Equities' (MJE) is reporting Total Assets growing to J$19.9B for the 2nd quarter of 2019 compared to J$12.4B for the comparative quarter in 2018.
This the Directors say represents a J$7.5B or 60.2% increase in the company's asset base, due mainly to higher market values of quoted equities, particularly, Caribbean Cement Company, Lasco Financial Services Limited, IronRock Insurance Company Limited, Jamaica Broilers Group Limited, General Accident Insurance Company Jamaica Limited, Jamaica Money Market Brokers Limited, Jamaica Stock Exchange and Supreme Ventures Limited.
For the 2nd quarter in 2019, MJE's Total Liabilities increased by J$1.47B to J$2.53B or 138% vis-à-vis the 2nd quarter in the prior year.
This resulted mainly from an issuance of a Corporate Loan Note of J$2.2B during the period, which was further offset by a reduction in Intercompany balances of J$625.4M and Accounts Payables of J$140.6M.
Total Comprehensive Income for Q2 2019 amounted to J$954M, compared to J$1.8B for the corresponding quarter of 2018; a decline of J$868.4M or 47.7%.
However, for the 6-months period ending June 30, 2019, Total Comprehensive Income was J$5B compared to J$2.5B for period ending June 30, 2018.
This gave rise to a Total Comprehensive Income per share of J$0.79 for the 2nd quarter 2019 and J$4.16 for the 6-month period ending June 30, 2019.
Dividend Income amounted to J$93.15M, earned primarily from holdings in Supreme Ventures Limited, Jamaica Broilers Group,
Main Event Entertainment Limited, Jamaica Stock Exchange and Lasco Manufacturing Limited.
MJE's total revenue for this quarter amounted to J$269M, a 26% decline when compared to Q2 2018, resulting in reported profits of J$118.4M.
This resulted in Earnings per share (EPS) of J$0.10 and was mainly due to the revaluation of the equities classified as Fair Value through Profit or Loss (FVPL).
The Board of Directors of MJE having convened a meeting on March 12, 2019 approved an ordinary dividend of J$0.065 per share.
The dividend of J$76M was paid on Friday, May 3, 2019 to all shareholders on record as at March 27, 2019.